Ilda Hoxha 
Any contribution is vital for Ukraine in these survival times due to war. Three wonderful girls from this country, whom Faktoje met a few kilometers from the war zone, in Krakow, Poland, show how they have focused their energies on keeping hope alive among the Ukrainian people. Through this article, you will learn about Masha Timoshenko, an influencer; Kate Kifa, a PR and Communication specialist; and Daria Kravchenko, a representative of a non-governmental organization.
Since February this year, life for the people of Ukraine is no longer the same. Bombs, sirens, destroyed cities, and millions of people who have been forced to leave their homes – this is the sad picture that the country offers eight months after the Russian attacks. The war has killed thousands of people, and left many more homeless, but this has not stopped the people of Ukraine from fighting for freedom.
At a time frontline soldiers are facing the battle with the Russian troops, other citizens of the country are "fighting" in other ways to keep the hope and the future of Ukraine alive. Faktoje interviewed three wonderful girls from Ukraine, who told us how their lives have changed since the start of the war and their great desire to see their country free again.
Masha Timoshenko, an influencer originally from Belarus, who has spent the last ten years of her life in Ukraine, tells Faktoje about the difficulties she is facing since the beginning of the war.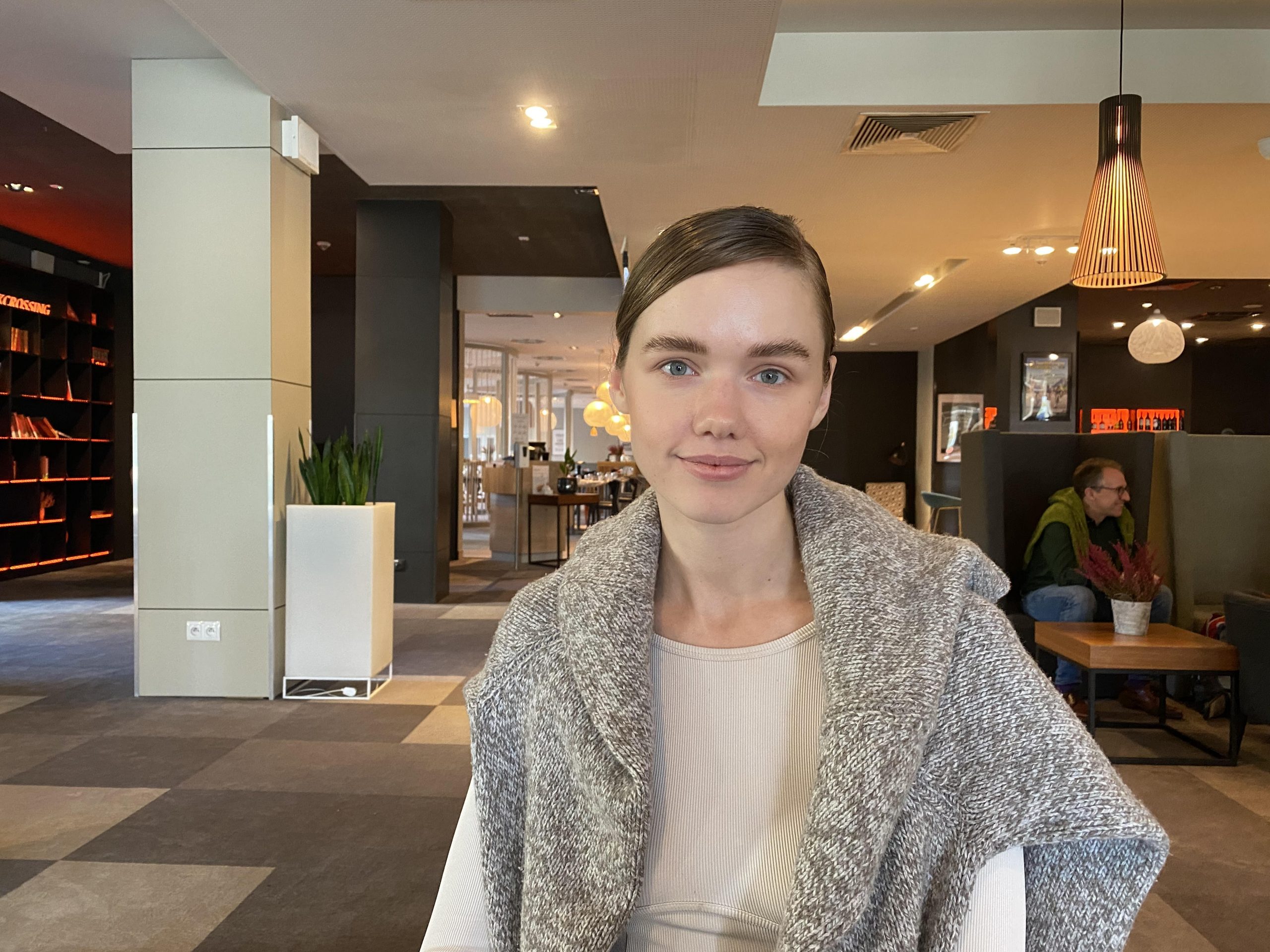 "The war situation is not a common one, because I am Belarusian and I have lived in Ukraine for the last ten years. I have not seen my husband for five months. He is from Ukraine and my son has a Ukrainian passport.
I feel very strange because the fact is that I cannot go back to Belarus to my parents, I cannot see them, because it is not safe for me. I have talked a lot about war and revolution.
I feel Ukrainian, I say I'm Ukrainian, but not by origin. This feeling is a bit strange, because I speak like a Ukrainian, I act like a Ukrainian, I have a Ukrainian soul," says the 26-year-old woman.
Masha Tymoshenko is currently working on a project to help the people of Ukraine. It is a 21-day program for mental and physical health, a way in which she has chosen to contribute to helping her fellow citizens who are experiencing the consequences of war.
The program is divided into 3 weeks. The first week is focused on the body, the second one on emotions, while the third one is about thoughts. "This is an online program, and I think this project will continue for years", adds Masha
Masha says that since March this year, she has moved to Switzerland with her son. However, her heart is in Ukraine and through social networks she tries to show the reality there, supporting and encouraging the people who are facing aggression.
"I left Ukraine at the beginning of March, it took us six days to get to Switzerland. We had to drive for hours. The reason we went to Switzerland was some friends of ours, who had some vacabt apartments where we could live.
All the people in Switzerland are supportive, because they understand that the Ukrainians are fighting. Ukrainian men are fighting to get back their lives. I was in Ukraine two weeks ago, and I saw that things were going badly. I went back to Switzerland again", Masha confesses.
But the war has put everything in her life on hold. Despite her great desire to return to Ukraine, Masha cannot, as she fears for the safety of her 5-year-old son.
"We can't plan anything. We had thought we would all be there together, spend the winter there, but my husband feels bad when we are there. He feels insecure. When he is alone, he is only responsible for himself, his mental health. But when we are also there, that is one more thing he has to worry about.
He has a big company there and there are people in Ukraine who have big businesses, they are the last ones to fight.
He helps in other ways, by donating things to the military every day. I am grateful to these young men who are in the army now, fighting for us all, so we can have our lives back", says Masha.
These months of struggle and challenges have made the 26-year-old stronger. She is looking forward to returning to her home in Kiev as soon as possible.
"Kiev is my home, I feel good there. It doesn't matter if there is war or not, you feel free there. In Switzerland, my life is on hold, I am waiting for something. It's that special effect you feel when you close your eyes for a while, then open them again in a few minutes, and you see green trees, a beautiful sight, because Switzerland is very beautiful. There is something I'm missing though. It's like someone stole your life, you can't live your life. You have to be somewhere, but not in your life", says the influencer.
A "warrior" who continues to live in Ukraine despite the war is Kate Kifa. The girl, who works as a PR and Communication expert, tells Faktoje how her life is now in Ukraine.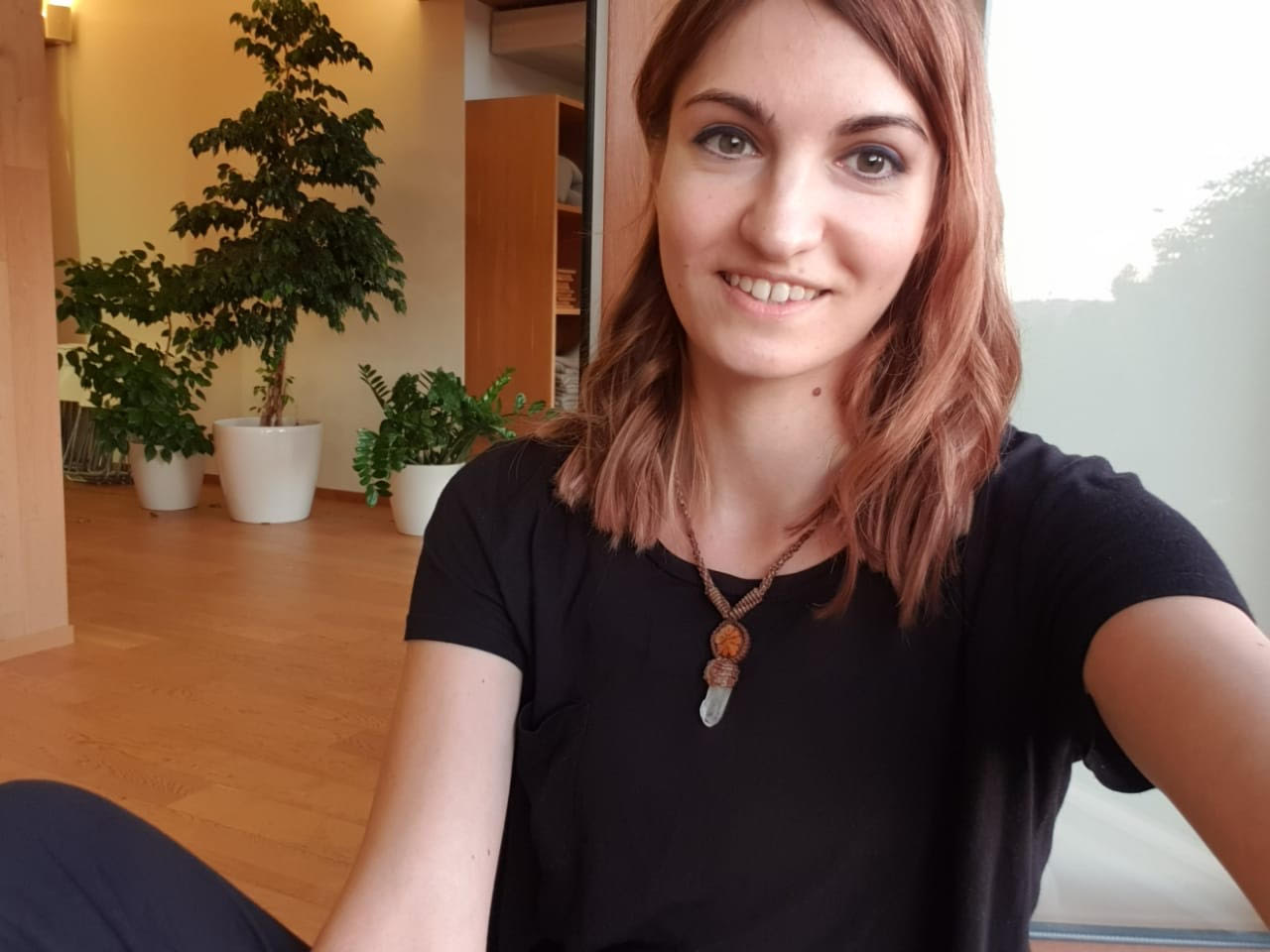 "At first, it was very difficult, now I'm adapting. At first, you feel scared all the time, and lost because you don't know what to do, you feel insecure. It impacts your work because you want to focus on something, but you are constantly nervous thinking about rockets and missiles hitting random houses.
Now I spend a lot of time checking the news to find out what is happening in my country, in the cities where my friends live. I didn't have to spend that much time reading the news before. Now I do, and it is mostly negative news. It affects your mental health," says Kate.
The war has completely changed their lives. There is no more peace or fun for them. Before the war, Kate worked and lived freely, but today everything has been turned upside down.
"Another thing is that you don't have much chance to have fun. In Odesa, we have the Black Sea, and you can go and swim or sunbathe. But this year, because of the Russian bombing, the whole coastal area was closed, and our government asked us not to go to the sea. Police officers were constantly patrolling the area, asking people to stay away from the coast due to the danger of drifting bombs. This summer season was very different for me. Even though it was very hot, you couldn't go where you wanted.
Many businesses are not working, including cafes, stores, educational businesses, museums. Schools had to return to the remote regime for kids' security. Many museums in Ukraine have been hit by Russian bombs, especially in occupied regions, destroying Ukrainian culture. There are no night clubs, concerts, parties; there is no fun when there is war. After 11 PM you can't go out. Many friends and relatives have left the country, looking for safer places, especially those having children. "I can't see some of my relatives and friends as many of them had to move – some to the western part of Ukraine, others to other countries," she says.
Kate confesses that one of her friends got lost during the war, and no one knows whether he is alive or not.
"We are both alumni of the international youth organization. He volunteered to fight for our country as many men do. His brother and wife have been searching for him for months. This causes me a lot of anxiety. Some of my friends have lost their lives to save the country", confesses the girl from Odessa.
Kate also shares how they protect themselves in the event of an explosion, describing the difficult situation she faced when she was in the middle of a street.
"In February, the government sent careful instructions on what to do when there are bombings. There are sirens, and you must find a safe place when you hear explosions. And what is a safe place? Usually a bombshell. But many bombshells are not made for people to live there. They have no ventilation system, no drinking water supply if you are stuck there for three days, and no food.
The safest place in the house is the corridor because there should be two walls. There are sirens in the air all the time, and we live in anxiety.
One time I went outside to get the mail and suddenly heard a big explosion. The whole area shook, making it dangerous to be outside. It's terrifying. The first reaction is to run or hide as quickly as possible. "In those moments, you don't know what to do, to quickly run in whatever direction you were going or go back," says the young Ukrainian.
"To transform this stress and anxiety and to bring victory closer, many Ukrainians now volunteer and help each other. The whole country turned into a big efficient startup working for common goal. We donate to our army and to organizations that help protect the country. Friends and colleagues start their initiatives and funds that provide food and medicine to people in need, and rescue pets, especially those who lost their caregivers. We raise money to buy protective devices that help resist missiles. We try to buy more from local to support our economy. We're united more than ever," Kate explains.
Daria Kravchenko is another girl who lives in Ukraine. She works for a non-governmental organization and is always updated. Daria constantly informs her friends and others, showing them how not to fall prey to Russian propaganda.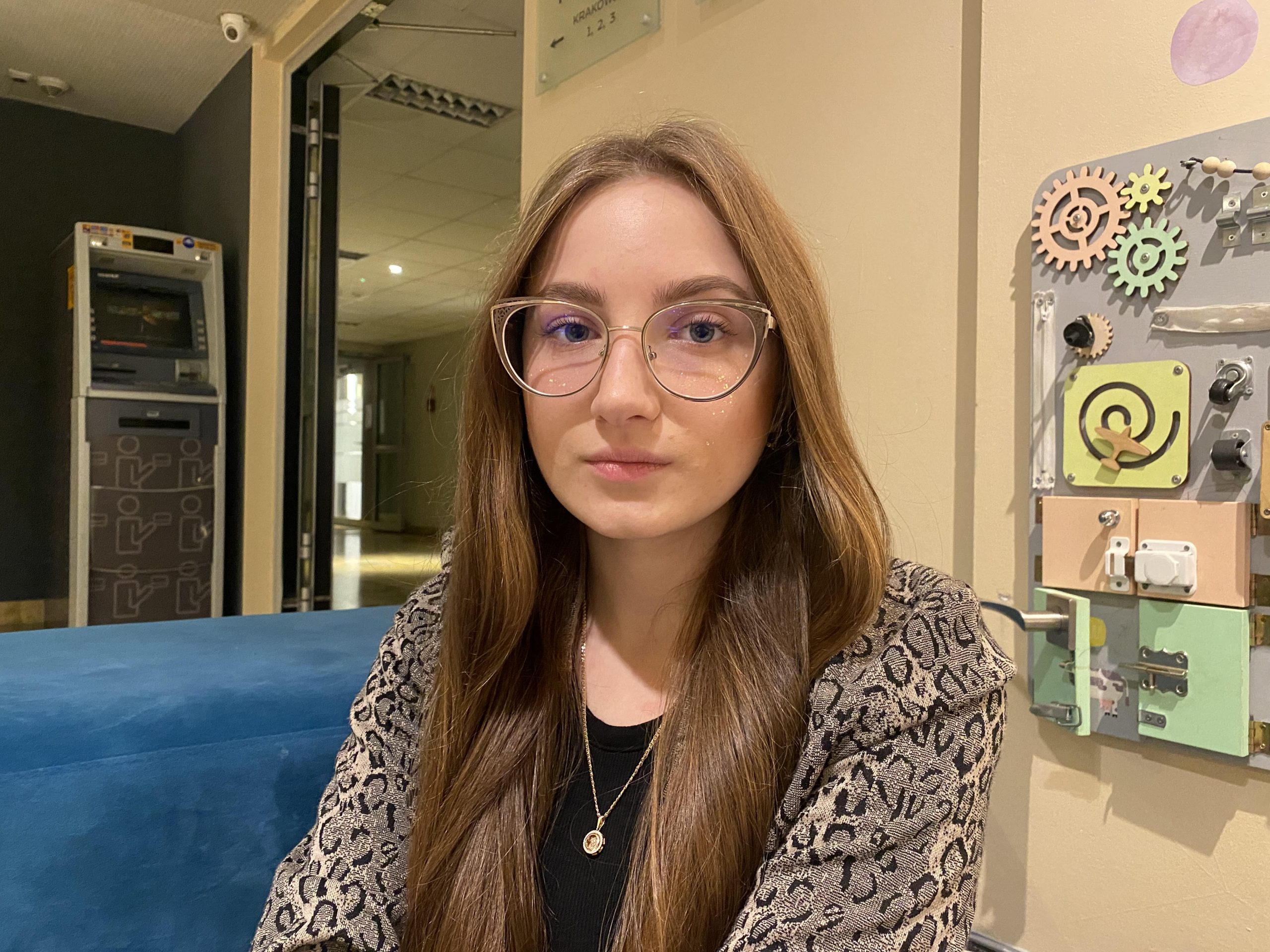 "When the war started, Ukrainians were shocked, they didn't know what to read and where to read, who to believe, because there was different information in different media and telegram channels and there was a lot of fake news from Russia. Unfortunately, they had collaborators in Ukraine, and they had some people from Russia, who had come with the intention of creating division in the middle of the country.
Daria recounts how important fact-checking is, at a time when Russian propaganda and disinformation has spread massively.
"It is Russian propaganda when they say that they only targeted the military infrastructure. This is not true! Now they have targeted the power plant. They are attacking, our stations that produce energy, because now it is winter, we have problems with gas. People will now have problems not only with gas, but also with electricity.
The Russians do this to make our life in Ukraine difficult, not only psychologically by killing civilians, but also physically because people will be cold at home because of the war", she says.
However, unfortunately, there is no safe place in Ukraine anymore as Russian bombs are targeting every city.
"I lived in Lviv, now I live in Kyiv and it is more of a stereotype that if you live in Kyiv or Lviv you are safer. But I can say that it is just a stereotype, because there is no safe place now in Ukraine, because Russian missiles are targeting not only the army, but also the infrastructure, civilian houses, and populated places. We spend some time in the 'bomb shelter', in the underground of our buildings. I might spend up to 5 hours there and sometimes there is no light", says the girl from Ukraine for Faktoje, who hopes that very soon this whole situation will end and people will return to their normal life.