MERXHAN DACI & INVA HASANALIAJ
The Vlora greengrocer market, otherwise called "The Sahat Market", is located in the open, failing to comply with the required standards. Despite the situation calling for anti-COVID measures application, Vlora citizens purchase products from this improvised market every day.
---
"The great market has been relocated from the city entrance to Sahat market, thus ensuring optimal product trade." – the Prefect of Vlora region, Flamur Mamaj, stated in April.
Nonetheless, the situation is significantly different from the Prefect's description.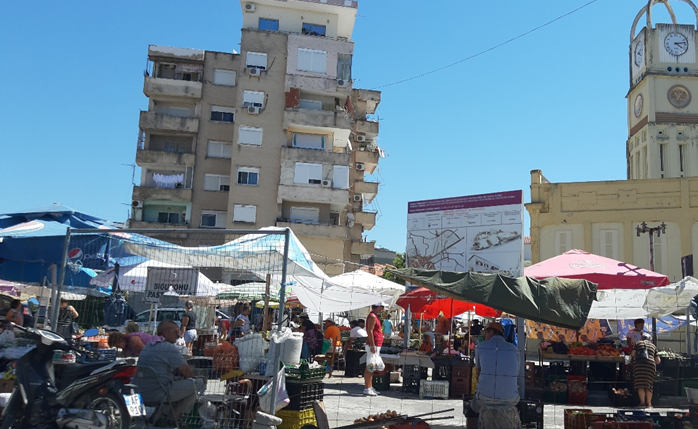 Greengrocer market
As shown on the pictures, this is an improvised market where traders fail to keep a safe distance and observe anti-COVID measures.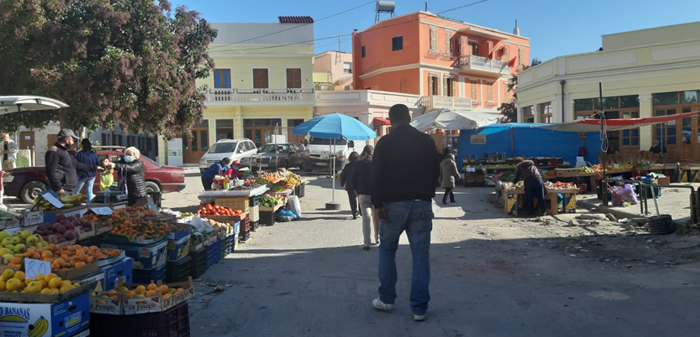 Faktoje has visited the Sahat Market in Vlora earlier, and now it found that the situation remained unchanged. Puddles on the road are only proof of authorities' failure to invest in this area.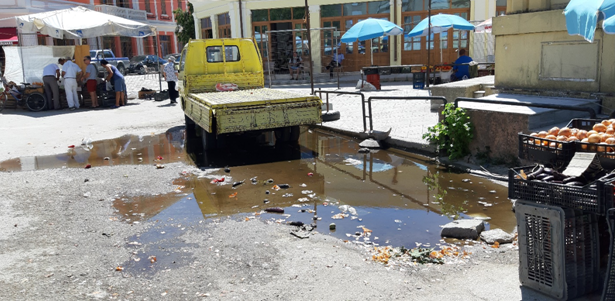 August 2020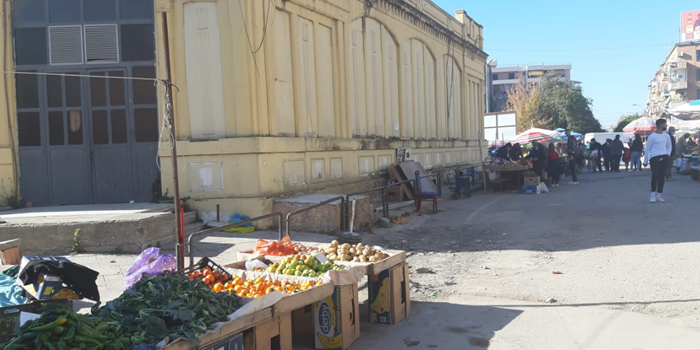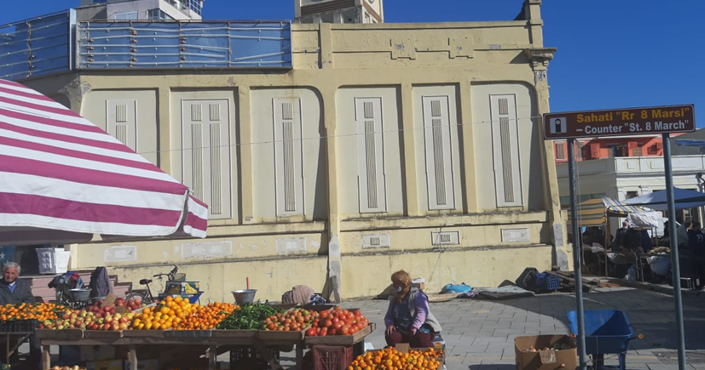 Images from the market on a typical day
Some traders told Faktoje that selling products in this area is challenging. "Here we are, in the open street as you can see. There is nothing else for us to do. We have to provide for our families." – one of the traders told Faktoje.
Meanwhile, Petro, an elderly in Vlora told Faktoje that he was not happy purchasing products on the street: "I am not happy to purchase dusty apples and oranges from the street. This area is very dirty!".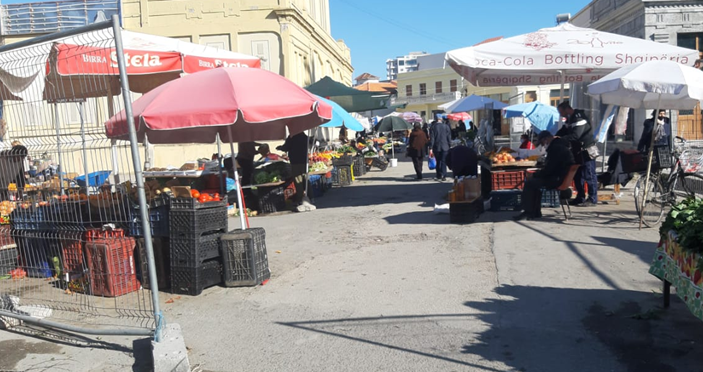 Until recently, there was a COVID-19 disinfection tunnel in this improvised market, which traders say that stopped working weeks ago.
More than ever, this disinfection tunnel should be operational now that the number of infections is increasing in Vlora, given citizens' large gatherings.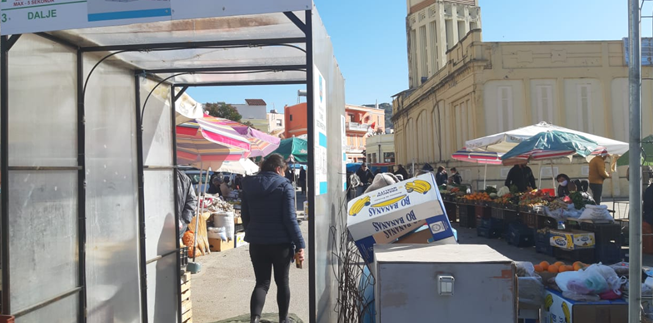 Faktoje asked Vlora municipality whether they had a specific plan on the market, but no response has been received yet.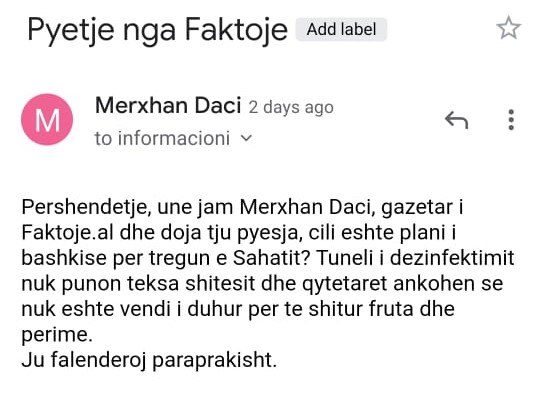 Faktoje also checked the Vlora municipality website and did not find any data on the greengrocer market.