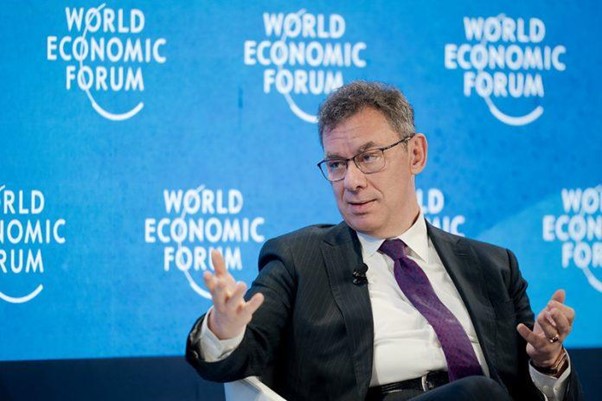 A video taken from the World Economic Forum in May 2022 has gone viral on social networks. In the abbreviated clip, Pfizer's chief executive appears saying the company aims to reduce its population by 50% by the end of this year. Verifications show that this statement is false and the video is intentionally edited. 
A video from the 2022 World Economic Forum featuring Pfizer CEO Albert Bourla is circulating online. In the viral clip, Bourla claims that Pfizer aims to reduce the world's population by 50% by the end of 2023. 
The hoax clip cuts short Bourla's comments, deliberately removing a few words from the full video to make it look like the company's CEO said his team aimed to see the world's population decline by 2023.
People are then heard clapping after his comments. 
'One of those goals was that in 2023 we will reduce the world's population by 50%!!! I think that today the dream has come true! Boss! (Albert Bourla) – CEO – Ffizer!!' , writes, among other things, a user of the social network Facebook while sharing the video of the World Economic Forum that was held in Davos in May 2022.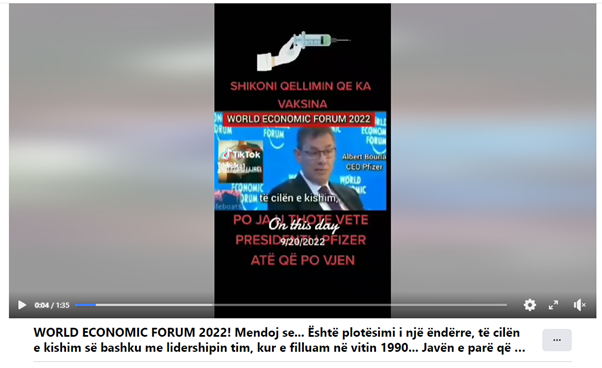 Examples of the clip shared on social networks can be seen ( here ) and ( here ).
Our fact-checking colleagues at Reuters have verified the viral video and concluded that the clip was deliberately edited. 
The unedited video can be seen in a live stream of the conversation that was uploaded by the World Economic Forum (WEF) ( bit.ly/3NMH8Rx ) [2:30s].
In the unedited clip, Pfizer CEO Albert Bourla said his team set a goal to reduce the number of people who couldn't afford Pfizer's drugs by 50%.