Supporters of Russian propaganda constantly hint that Ukraine is full of Nazis, even posting "proof" on social networks. Faktoje established that a recently shared photo of Ukrainian soldiers holding a flag with Nazi symbols is manipulated.
In a post shared on April 30 on social networks, it is claimed that a group of Ukrainian soldiers appeared posing with a flag with Nazi symbols.
" Ukrainian army fighting for freedom and democracy. Long live the Ukrainian army and may we outlive them ", say the Facebook profile " Investiguesi Shkrimor" . (Print Media Investigator)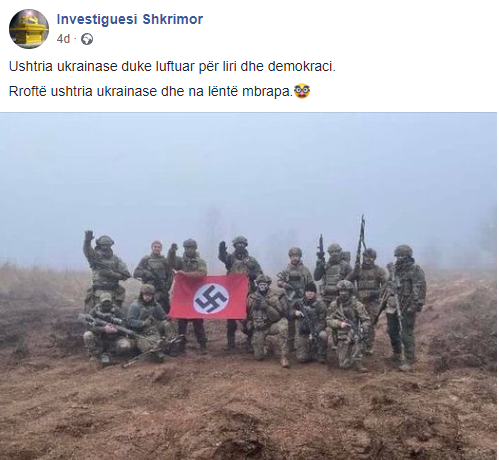 Screenshot, Facebook post
What is noticeable in this post is the fact that there are also many comments that believe in the information distributed, without verifying whether we are dealing with a real photo or one manipulated and distributed by the Russian propaganda machine.
In a verification made through the " Forensically " program, it turns out that the flag in the photo is modified.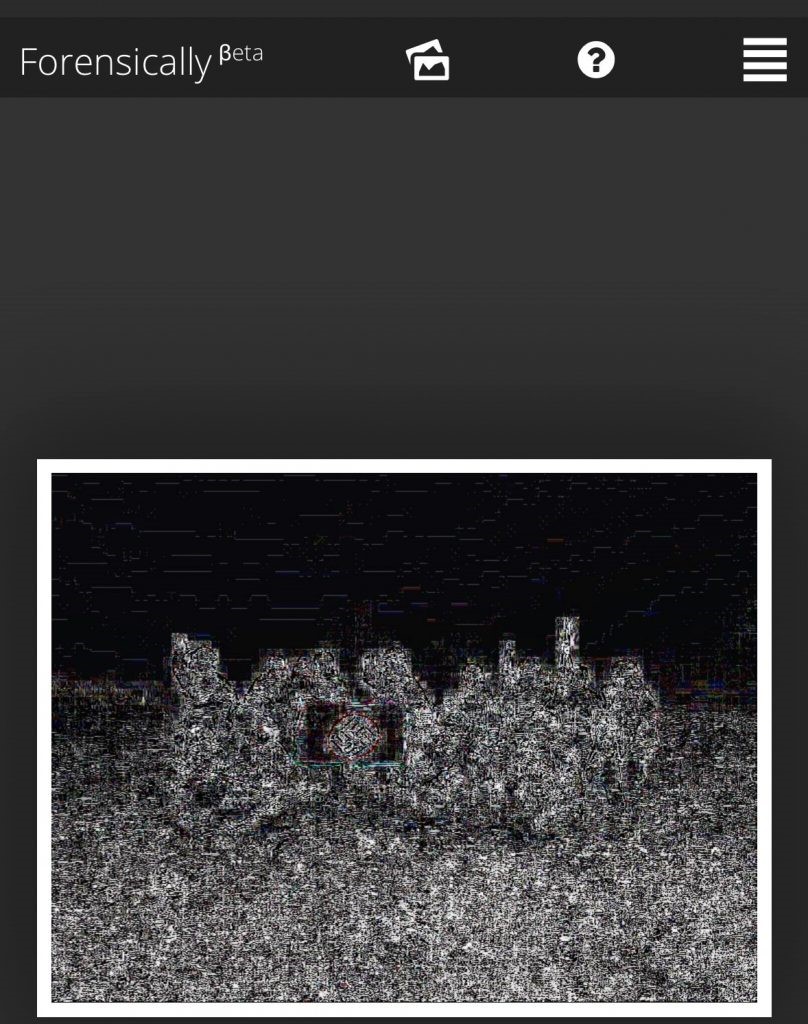 The flag is changed or added to this photo. The background looks different and if it was part of the photo, the colors of the image would all be the same. Meanwhile, different colors appear in that section indicating an intervention in this section, possibly replacing a Ukrainian flag with a Nazi one.
The photo in question can also be found on various online blogs, ready made by professional designers to be downloaded for free and further shared as a meme by various social network users.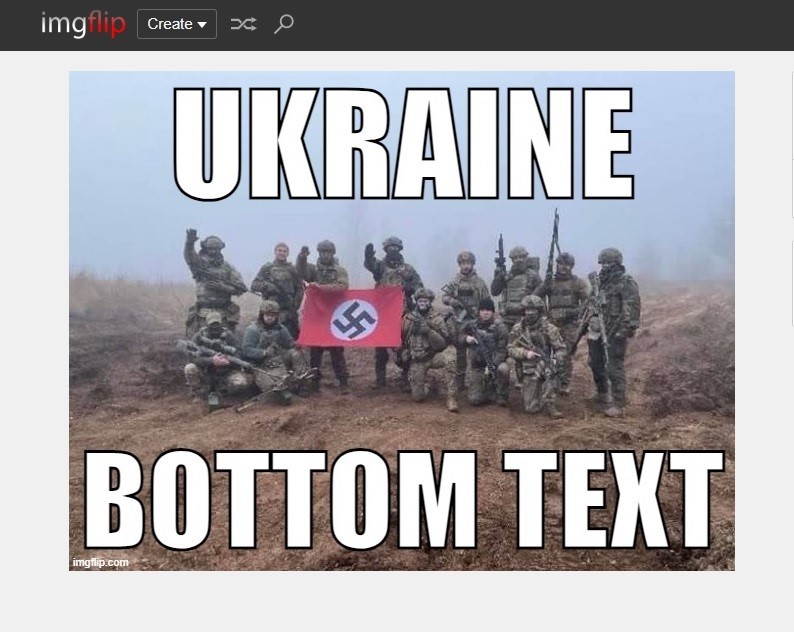 From the beginning of the Russian occupation of Ukraine, and even before, there were stories circulating claiming that many Ukrainians were sympathizers of Nazism. Their distribution is done through Russian propaganda channels by journalists or other public figures who appear as independent. Such posts are influential, as they have a large number of followers.
However, foreign media colleagues have verified many cases of how Russian propaganda has tried to manipulate the audience, spreading such information, which is false.
Earlier, Faktoje verified a manipulated photo distributed on social networks, where it was claimed that two Ukrainian soldiers were burning the Albanian flag.