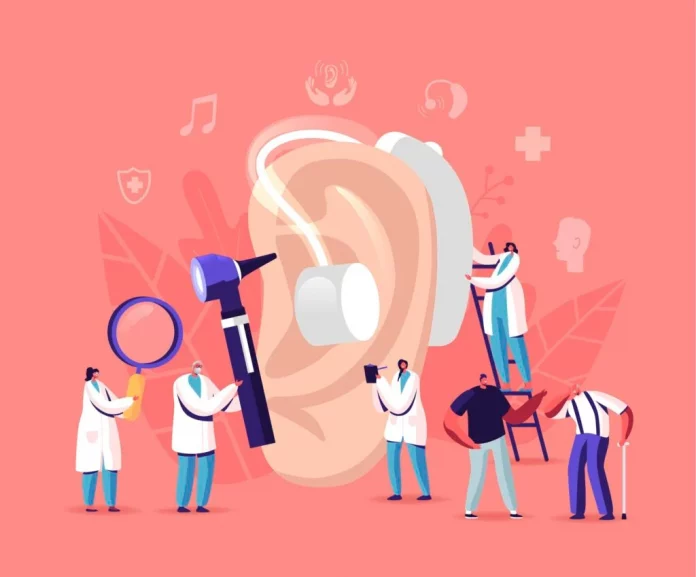 The products circulating on online platforms don't work miracles against hearing problems. Here's another case showing how through online deception schemes, the sale of a product classified by ORL specialists as a vitamin supplement is pursued.
An article circulating online suggests a preparation that claims to work wonders concerning hearing issues.
"U Caps is intended for the treatment and complete rehabilitation in cases of progressive complications and hearing loss at any stage of the disease. The medication's effectiveness, according to studies, is 97.9%, which is why 'U Caps' has no analogue, neither in our country nor outside of it!" is stated, among other things, in the distributed article.
When we click the link, we are directed to a page where it appears as if we are communicating directly online with a person identified as Ledina Berisha, a leading expert in the field of hearing pathologies and an assistant from the World Health Organization's Assistance Centre.
In the upper part of the screen, on the left, there is also a photo purportedly belonging to the mentioned medical professional. We conducted an image verification, revealing that the photo belongs to a woman doctor from Russia.
Subsequently, in this article, a questionnaire is presented, seeking data about your gender, date of birth, when the disease was diagnosed, and when symptoms appeared.
Questions appearing in this article
However, regardless of your choices, their response is standard: "I don't want to scare you, but this phase of the disease indicates the risk of permanent hearing loss causing disability. Many dishonest doctors and clinics hide this to profit by prescribing ineffective drugs. But I am obligated to warn you honestly that in this disease progression, conventional treatment methods will not only be ineffective but will cause irreparable damage".
So, the aim of all this is to encourage patients to buy the preparation, raising an alarm that based on the conducted questionnaire, they are "at risk of losing their hearing". 
Regarding this preparation, we also asked the otolaryngologist, Juzela Shehu. The doctor clarifies that this product doesn't work any miracles against hearing problems and that it's all simply an advertisement aimed at selling the product.
"This is the first time I've heard of this supplement. From what I see in the product's content, it's all vitamins and minerals that help in not aggravating the hearing level (no miracle, it's all advertising). There are many such preparations on the market; only the names are different," argues the otolaryngologist.
Faktoje has verified a series of fraud schemes where portals have used fake doctors to make medical advice recommending the purchase of unknown products seem credible.