A photo is circulating online, stating that Turkish President Erdogan with billionaire Elon Musk were friends in their youth. The verification of "Faktoje" revealed that the photo is a manipulation.
—————————
The photo of Recep Tayyip Erdogan next to the South African billionaire Elon Musk, both obviously much younger, is being shared on social networks after the noisy meeting of the two last week, including Albanian-speaking ones.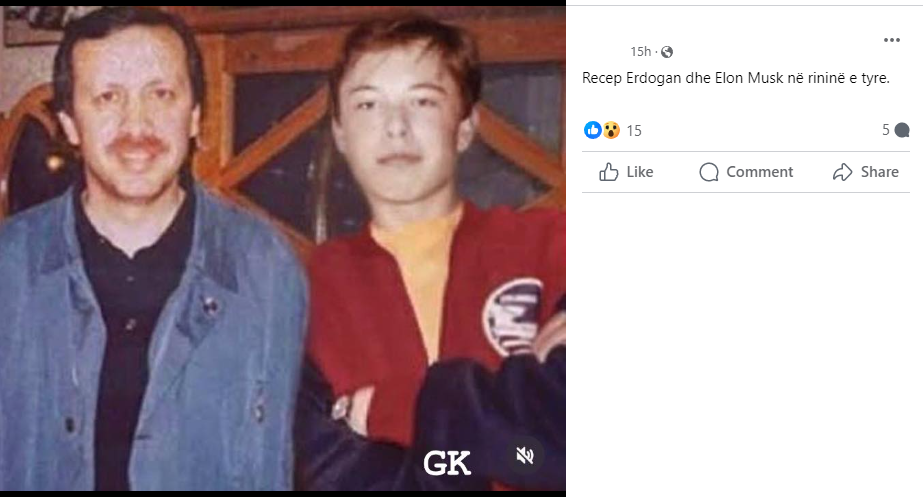 Using the image search engine Google Reverse Image Search, Faktoje discovered that the above photo has been distributed in Turkish online spaces . However, it was first tweeted in 2021, as part of a post by user @mambathwhite, who is known for his humorous montages.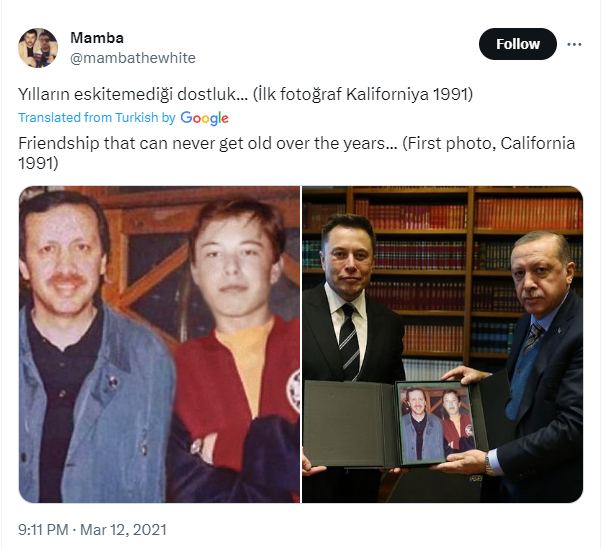 mambathewhite's post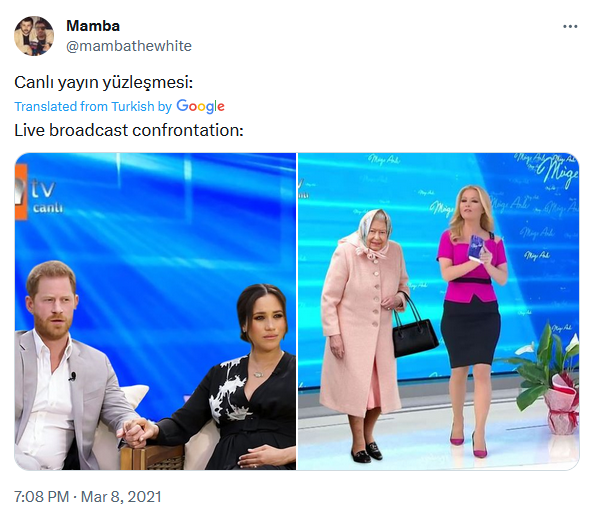 One of the mambathewhite's popular humorous posts: a montage of the royal family invited to face each other on an afternoon show
Meanwhile, the original photo of the Turkish president in his youth, taken in 1995-6, shows Erdogan alongside two other people, neither of them Elon Musk.
This photo was a "hot potato" for the Turkish president because on his right side appears Ali Erbaş, head of the Religious Affairs Committee, who was accused of being involved with Fetullah Gulen's FETO movement, 25 years ago one of Erdogan's closest allies.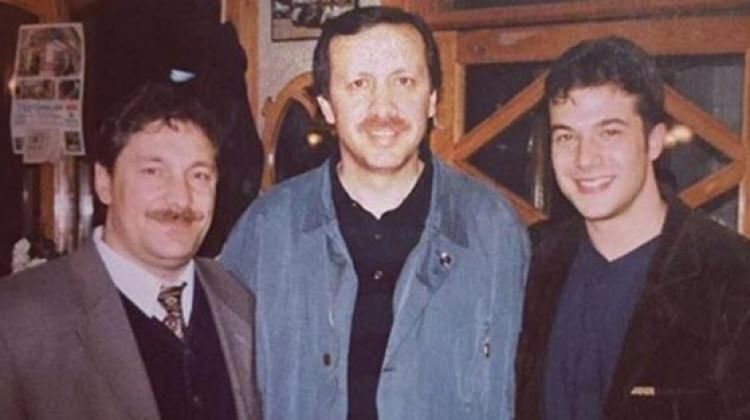 Original photo of Erdogan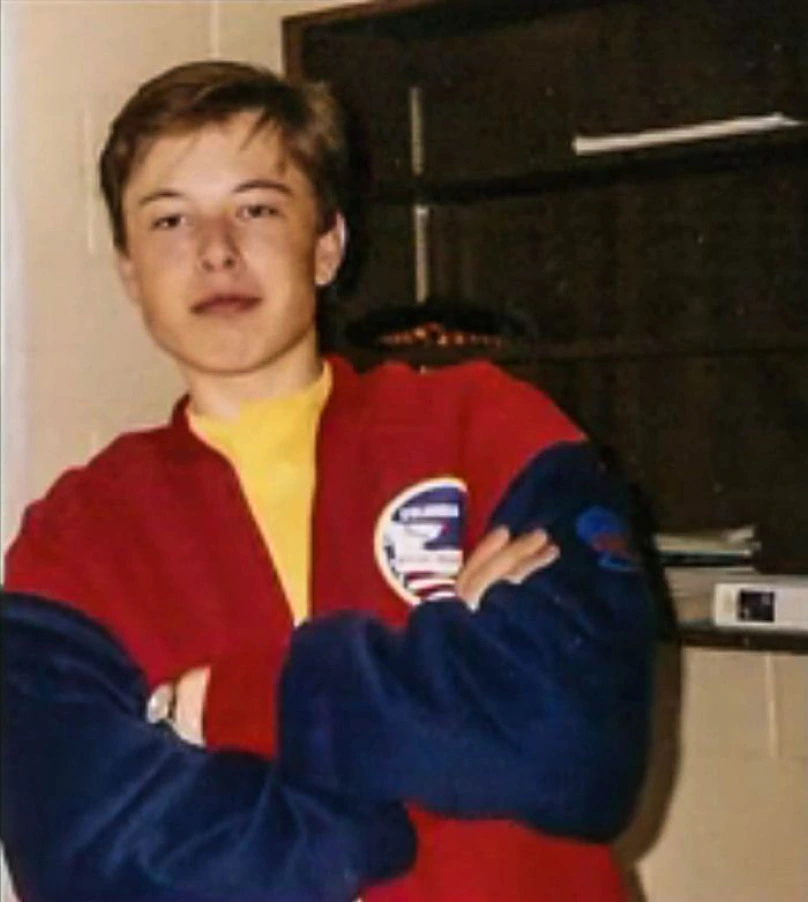 Original photo of Elon Musk