INVA HASANALIAJ
In 2015, Albanian and North Macedonia committed to building a 400 kV power interconnection, which was supposed to be finalized in 2018. Faktoje found that not only was the project not finalized, but it was also promised once again by the current Minister of Energy, Belinda Balluku.
---
On December 11th, 2015, the then Minister of Energy and Industry, Damian Gjiknuri, and Minister of Economy in North Macedonia, Bekim Neziri, signed a Memorandum of Cooperation in the Energy Sector, during a meeting held in Struga.
They emphasized the favorable conditions in both countries for furthering cooperation in the energy sector, benefitting from the geographic position and traditional relations between the two countries. According to the ministers, Albania and Macedonia had secured financing and the construction of the 400 kV power interconnection Elbasan – Manastir was set to start within 2017.
"The project is going on the same rate on both sides of the border. I believe that construction will start within 2017, to be put into operation in 2018. Financial means for the project at issue have been secured by both countries, and all that is left is for the project to be accomplished." Mr. Gjiknuri said.
What is the situation like 5 years following the above statement?
Faktoje decided to contact the Ministry of Energy and Infrastructure in order to find out what happened to the power interconnection.
The response of the Distribution System Operator revealed that the project was still at the tender phase.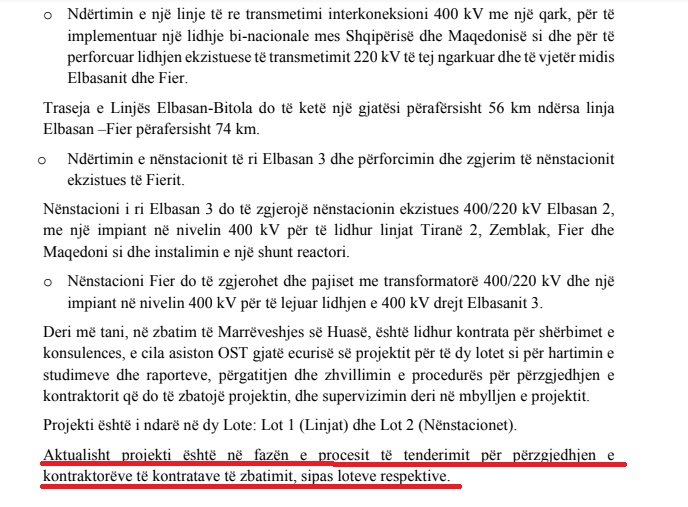 Next, Faktoje attempted getting in touch with the Macedonian party, by submitting two requests for information to the Ministry of Finance and Ministry of Transport in North Macedonia.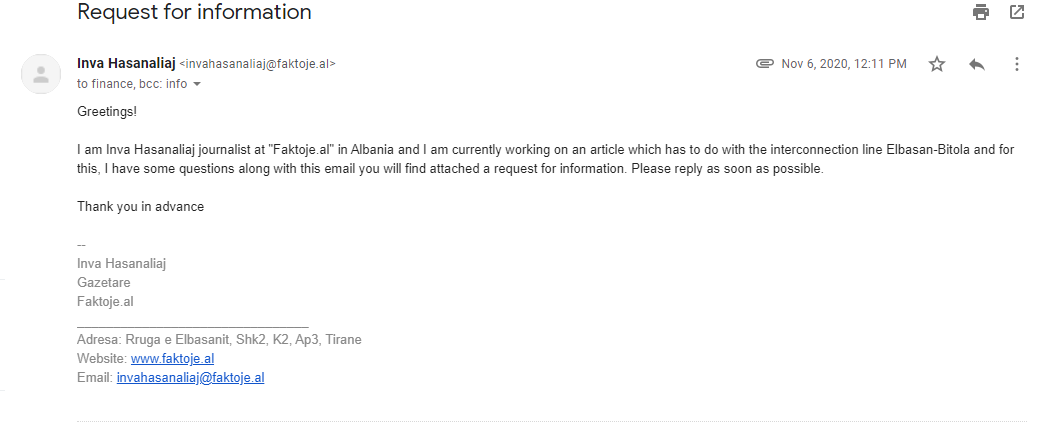 A month has passed since the requests' submission and the Macedonian party has yet to provide their responses.
Moreover, Faktoje carried out onsite visits, by going to Elbasan but finding no new areas that indicated the construction of the 400 kV power interconnection. The sole area was the existing power substation of Elbasan.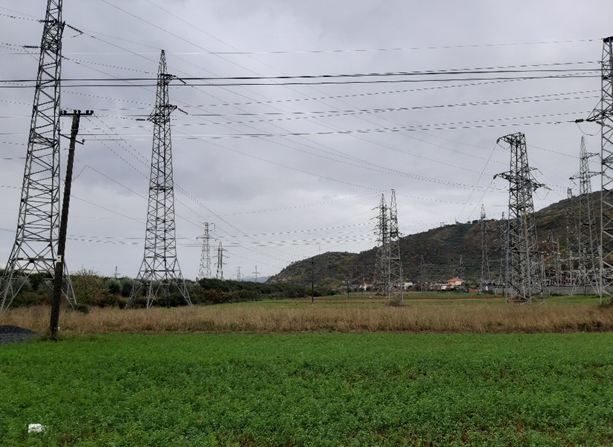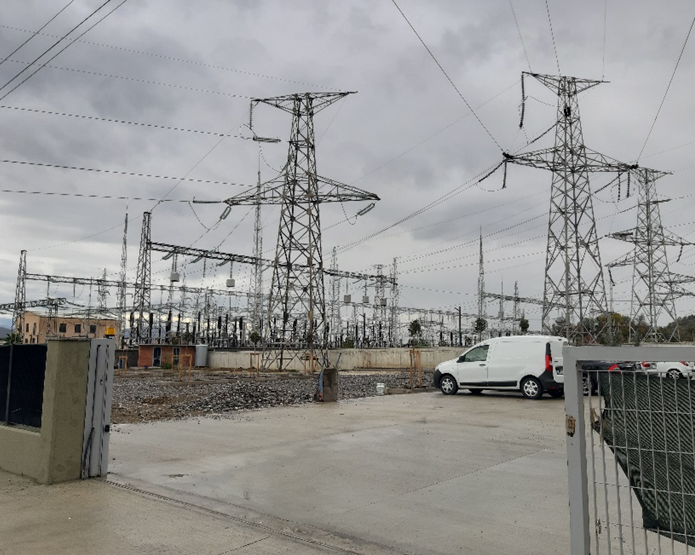 *Elbasan electric substation
Faktoje research regarding the power interconnection construction entailed a public statement by the current Minister of Energy and Transport, Belinda Balluku, about the next project being the same Elbasan – Bitola (Manastir) interconnection, which was promised in 2015 by the then Minister, Damian Gjiknuri.