The news about the expiry of the application of the EU Regulation for the COVID Digital Certificate, scheduled to expire on June 30, 2023, has become a source of misinformation. There is talk online about the EU intending to resume the use of the digital certificate for Covid-19. Faktoje verification shows that this information is a recycling of the 2022 decision when the EU decided to postpone the use of this certificate by 1 year.
Jona Plumbi
An online announcement about using digital certificates for Covid-19 in the European Union is causing misinformation among readers.
" The EU confirms that the 27 member countries will have to implement the digital certificate of Covid-19 by July 1. The United Kingdom has just allocated an 18 million pound contract to further develop the Covid-19 passport "- this is what the information shared on social networks says.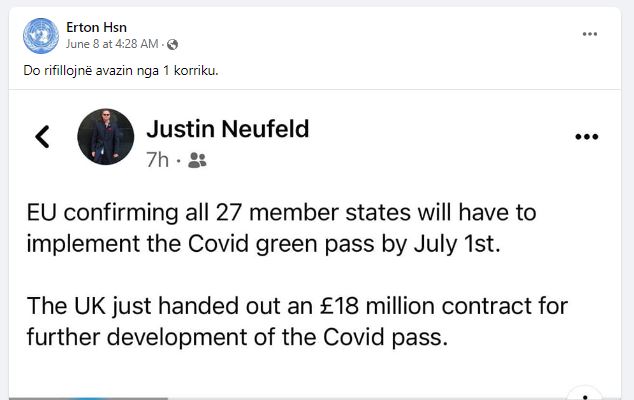 This information, published on June 8, 2023, hints that from July of this year it will become mandatory for EU member states to use the digital certificate of Covid-19.
In fact, this is untrue.
Some online search regarding the use of the digital certificate by EU member countries shows that the above information was actually distributed in 2022, when the European Commission proposed to postpone the use of this digital passport by one year.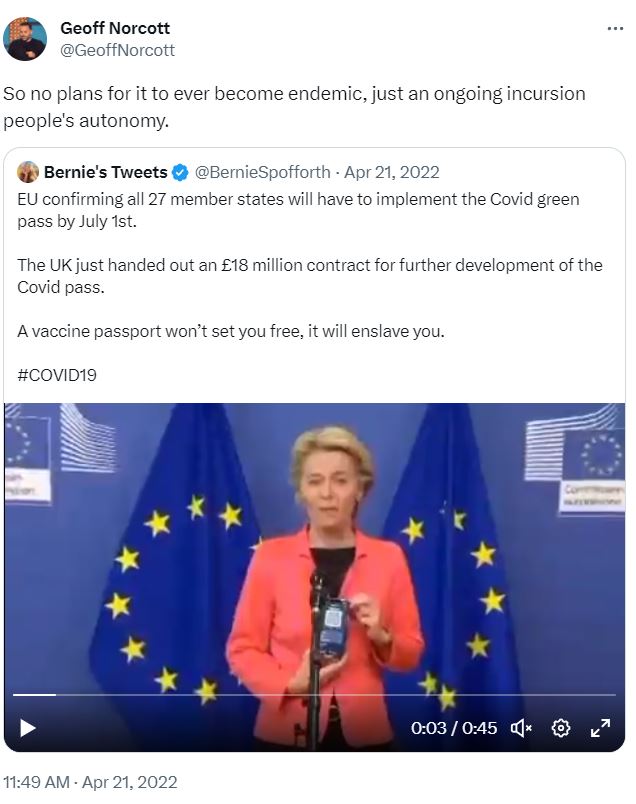 On December 13, 2022, the European Council approved the recommendation to lift all travel restrictions within the European Union.
What is the digital certificate for Covid-19
To enable free movement during the COVID-19 pandemic, the European Union created the EU Digital Passport for COVID-19.
The certificate, which proved whether a citizen had been vaccinated, tested or recovered from the COVID-19 pandemic, was used by the European Union when Member States restricted travel for public health reasons. Moreover, it allowed to coordinate the removal of these restrictions from the moment it was possible. Indeed from August 2022 there are no more travel restrictions within the EU.
The EU Regulation on the COVID Digital Certificate entered into force on July 1, 2021 and, after a one-year extension of its period of use, is set to expire on June 30, 2023.
What is expected to happen
What will happen this year regarding the digital certificate for Covid-19 is a partnership between the European Union and the World Health Organization.
In June 2023, WHO will adopt the EU's digital COVID-19 certification system to create a global system that will help protect citizens around the world from ongoing and future health threats, including pandemics ". – announces the European Commission.
This is the first construction step of WHO's Global Digital Health Certification Network, which will develop a system for global verification of health documents.
Based on this information, we can say that the announcement about resuming the use of the Digital certificate against Covid-19 by EU member countries from July 1 is untrue.
*The news is published as part of the cooperation between Faktoje and Facebook to counter disinformation