MERXHAN DACI
Soon after serology tests were permitted, private clinics and laboratories launched an online promotional campaign for serology tests. Prior to this "liberalization", it was planned that serology tests for the population would be performed in accordance with the decision to be issued by the Experts Committee upon completion of the process for frontline workers. However, currently, the private sector is successful marketing serology tests at prices ranging from ALL 3000 to ALL 4000.
---
In mid-July, the Ministry of Health announced that, after consulting the Technical Experts Committee, it decided to allow for the antibody blood tests to be conducted in private clinics as well.
"Only serology tests approved by the National Drugs and Medical Equipment Agency will be permitted for use in private licensed laboratories recognized by the Ministry of Health and Social Protection as laboratories that meet the standards for conducting serology tests to detect Sars-Cov2 antibodies," – state the Ministry of Health and Social Protection.
Following this announcement, private clinics and laboratories launched the online promotional campaign.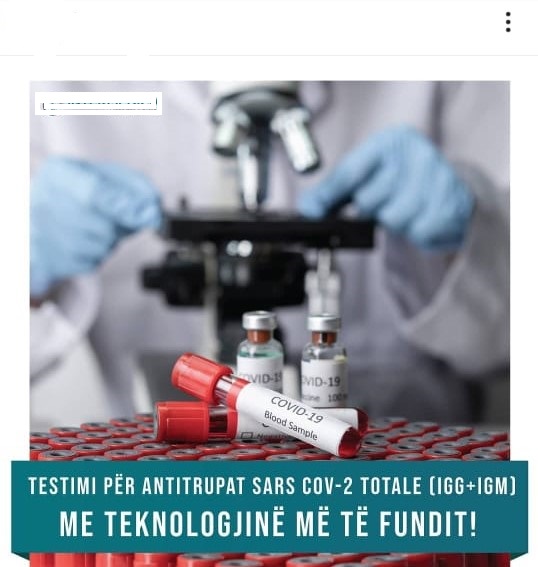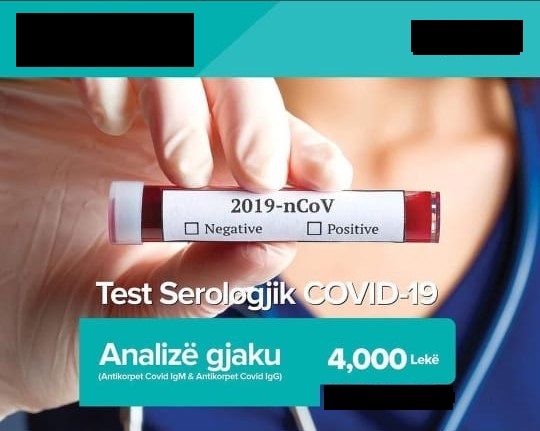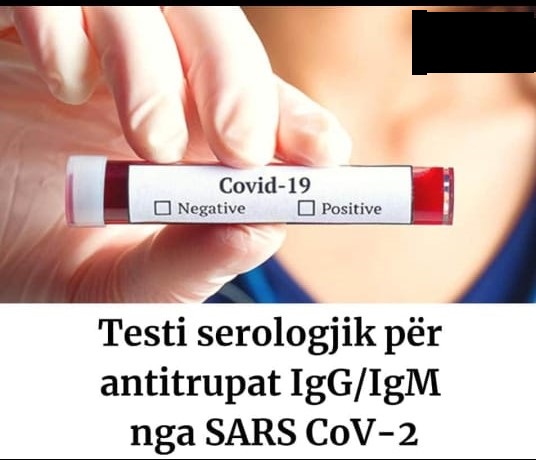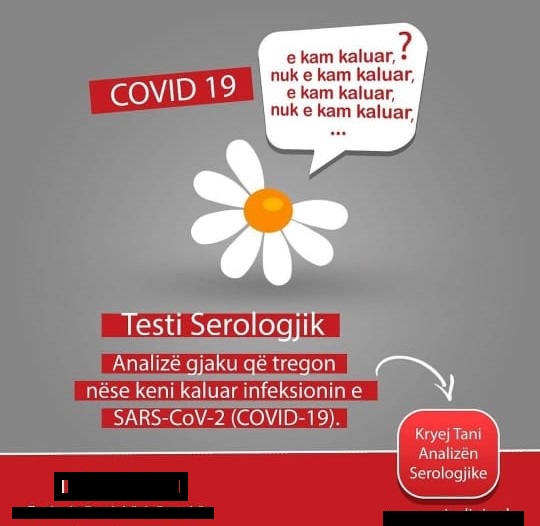 Advertisements by clinics or laboratories, inviting the public to conduct the serology testing, are reaching the audience through sponsored promotion of social media posts explaining the procedure.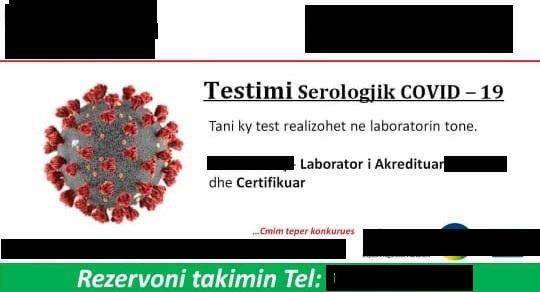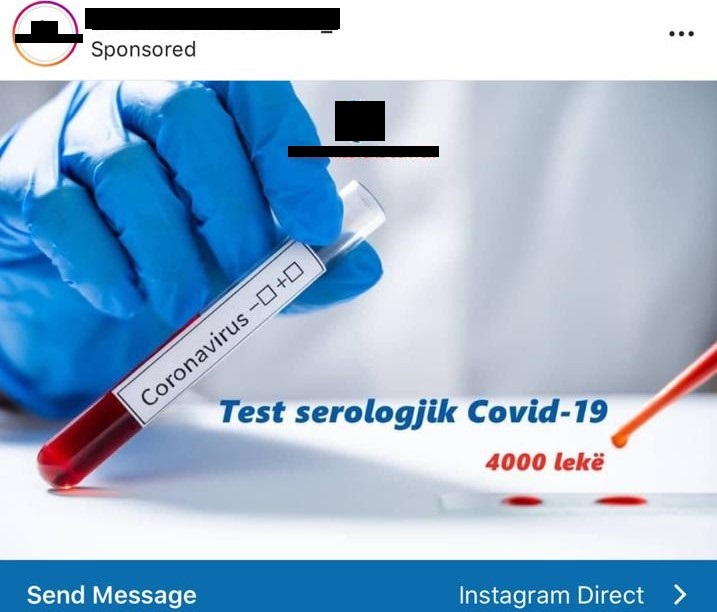 The price for serology testing ranges between ALL 3000-4000.
At the end of April, serology testing for the health staff became available, with  approximately 4 thousand tests conducted by the end of June, as  stated  by PHI, which showed that the rate of positive cases was around 5%.
Serology testing is not used to track new COVID-19 cases, but to establish whether a person has had a past infection with Coronavirus and whether there are antibodies present to fight off the infection in the future.
Since March, according to PHI, more than 41 thousand PCR and serology tests have been conducted.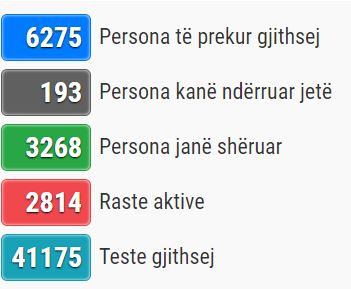 Serology tests in the region
Elvis Mustafa, a doctor in the private hospital 'Sistina' in North Macedonia, told Euronews Albania that the hospital he works at has conducted many tests, including serology and PCR testing.
"There are three test types conducted in our hospital: serology testing, that costs EUR 20, and provides the result in 40 minutes; PCR testing, that provides the result within the day, typically in the evening, and costs EUR 65, and the third, the rapid PCR testing that provides a result in 40 minutes and costs EUR 130."- stated the doctor, while adding that the hospital he works at conducts up to 1500-1600 tests per day.
Meanwhile, in Serbia, based on the information provided by "Faktoje" sources, a serology test costs EUR 33 to 38.