EMIRJOLA VELIA
Kukësi Airport which started its first flights on July 2021, has been turned into an abandoned place for months now. Despite the government raising public expectations over an investment providing thousands of employees and development, travel agencies are indicating the suspension of flights since October and expecting not to be resumed before March. Airport remained unresponsive to the Faktoje's request for information on such air transportation stand-off while citizens are talking about salty travel prices.
'Kukësi will become a new point of driving economic growth in the Republic of Albania which will be achieved according to the applicable regulations and laws. Thus, June 17th, noting the expiration date we had already published, is the date when Kukës Airport will be a fully operational airport for all companies – stated Mrs. Balluku in the inauguration of 'ZAYED-North Wings 'on April 18th, 2021.
Flights landed on Kukës airport on 9 July 2021 starting with Zurich-Kukës airline. From that day on, the airport has operated several flights from Zurich-Kukës-Zurich and Istanbul-Kukës-Istanbul airlines which seem to have continued until October 21st, 2021.
Our on-site verification, communication with local Kukës agencies, and 'Zayed – Flatrat e Veriut' (Zayed-North Wings) own website show that Kukës airport has had no flights since that date.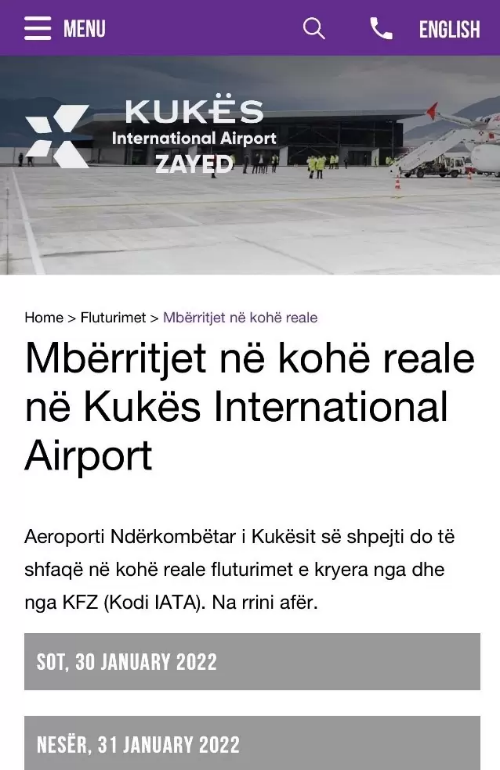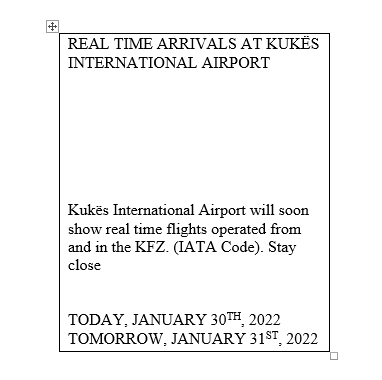 Screenshot of Kukës Airport official website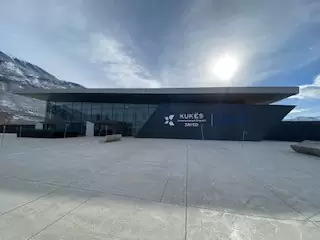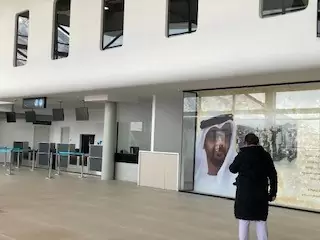 Kukës airport, January 2022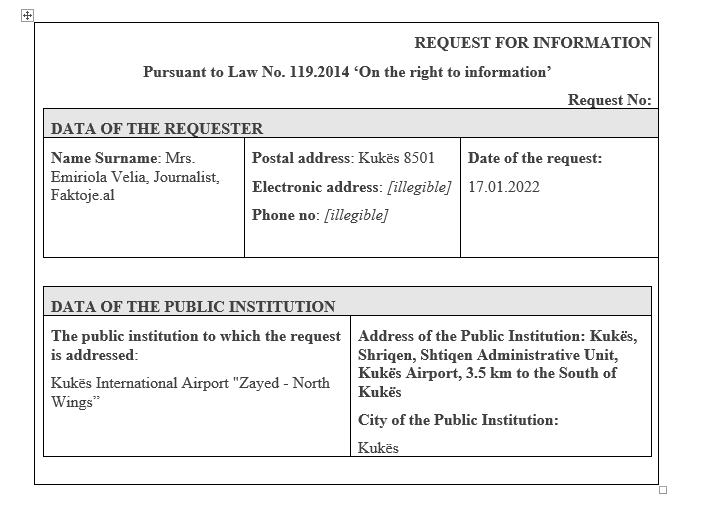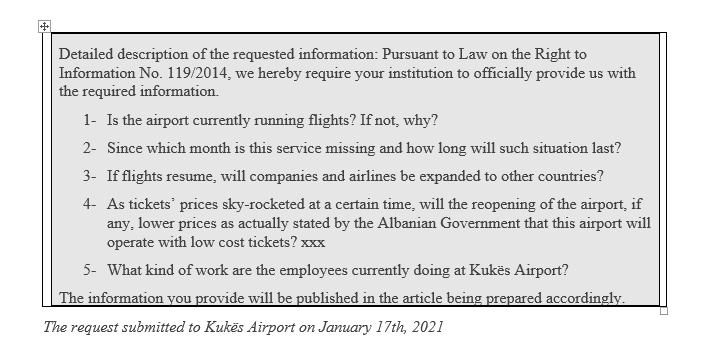 Until the publication of this article, we didn't receive any answers by Kukës Airport Authorities.
However, we asked one of the city travel agencies if there was any ticket booking during October 2021 – January 2022. 'Since October 2021, the agency has not booked any flight tickets from 'ZAYED-North Wings' airport. To our knowledge, flights are expected to resume during March 2022. Our research on tickets' prices provided by Kukës Airport show that Zurich-Kukës tickets has a reasonable price, but quite the opposite happens on the way back from Kukës to Zurich where the ticket's price increases.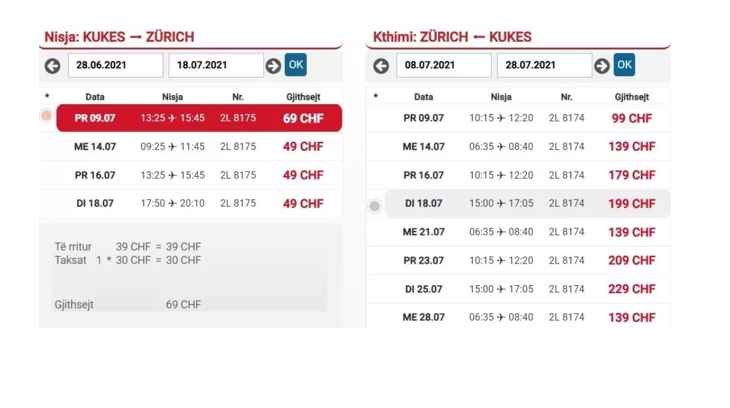 Online data on flight prices for Kukës-Zurich-Kukës route
A Kukës city resident, Q.V, thinks that increase of ticket prices and unaffordable prices has prevented travellers from booking with Kukës airport and find alternative ways to travel, even by choosing airports of neighbouring countries.
'The price of tickets increased comparing to first weeks of flights from the airport, thus waning the interest to fly from Kukës airport. Consequently, the flights were cancelled for an indefinite official period of time, although passengers mostly came from different cities of Kosovo' – adds further the employee of the agency.
We also communicated with the director of Kukës Airport, Mrs. Erald Qoqja, however he refused to answer about the lack of flights since the end of October, the reasons of such stand-off, and about the time when flights are expected to resume.
There are currently a thousand people employed in 'ZAYED-North Wings' Airport, although the Albanian government stated that this airport would have 12 thousand employees by therefore bringing economic development to Kukës.
Kukës International 'Zayed-North Wings' airport, being a total investment of 28.7 Million Dollars (24 million €), has a 2.2-kilometre runway, an observation tower and is designed to hold 3 aircraft simultaneously with 4 such aircrafts departing within an hour.
*Shortly before the publication of this article, Prime Minister Mr. Edi Rama announced through his social media profiles that starting from May, Kukës International Airport will operate 'low cost' flights to Austria, Germany and Switzerland WizAir.