Ilda Hoxha
In the first months of this year, over 23.6 million eggs were imported, equalling to 10 times the quantity imported for 2021, according to official figures of Customs. Based on such indicators, experts raise suspicions of bird flu having hit our country earlier than mid-March when authorities officially confirmed the presence of H5N8 Avian Influenza. This disease is thought to have resulted in a halving of egg production, due to chicken's mass death.
Over 23 million eggs were imported in the first months of this year only marking a tenfold increase of the amount imported in 2021. Data provided by the General Directorate of Customs showed Italy as the main country from where Albania has imported eggs with about 23 million grains, followed by Hungary, United Kingdom and Greece.
Referring to such data in 2021, Albania has imported 2.3 million eggs all over the year, while in 2020 (the year corresponding to the outbreak of the pandemic of Covid-19) were imported about 10.2 million eggs.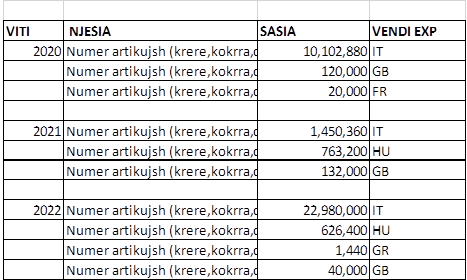 Response of the General Directorate of Customs, 20 April 2022
Faktoje received the official data following the request for information in early April, when the country was facing a rise in egg prices.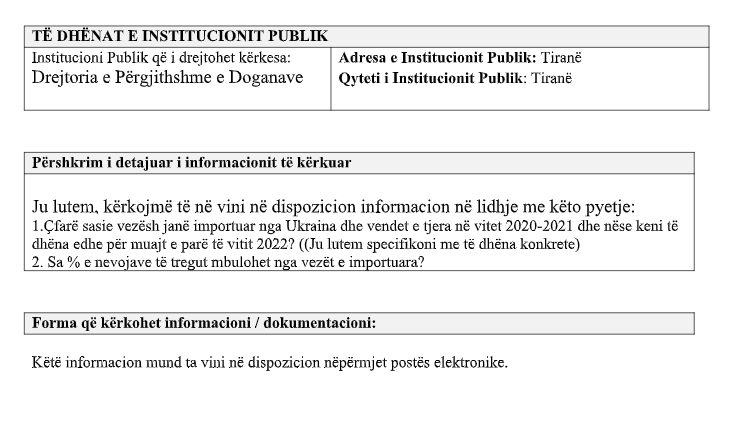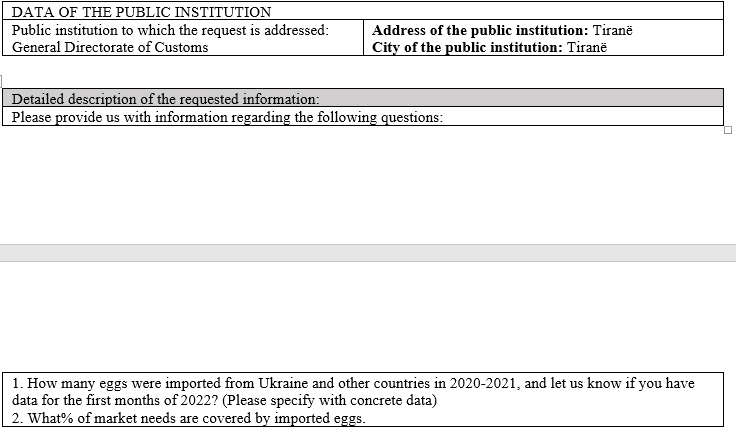 Request for information submitted of the General Directorate of Customs, 1 April 2022
However, what are the reasons for this egg imports boom compared to the annual amount of 2021?
The expert, Mr. Ervin Resuli stated the bird flu as the main cause. He emphasized that damage was caused since February, when the bird flu actually appeared in Albania, leading to massive death of chickens.
"Increase of egg's import is normal as the bird flu has had its effects. Before bird flu outbreak, chickens produced about 1.4 million eggs a day, while production is currently halved, as thousands of chickens have died.
Poultry chickens are estimated to produce one egg every day, thus we have a loss of almost 700 thousand. The needs of the market are unable to be meet and under such circumstance, we are forced to import. Before bird flu outbreak, we met almost 100% of the Albanian market needs with this product. Moreover, producers are facing high prices of the food base for chickens for almost a year now,"- explains Resuli.
Eggs' import data received from the Customs clearly show that bird flu  appeared in our country before 20 March, when the first case was officially confirmed by the Ministry of Agriculture.
On-site observation
Faktoje made an observation on 22 April in some of the supermarkets of the capital to check if such product was on the shelves and how much is their price.
Prices varied as per production companies; however, the average egg was about 30 ALL.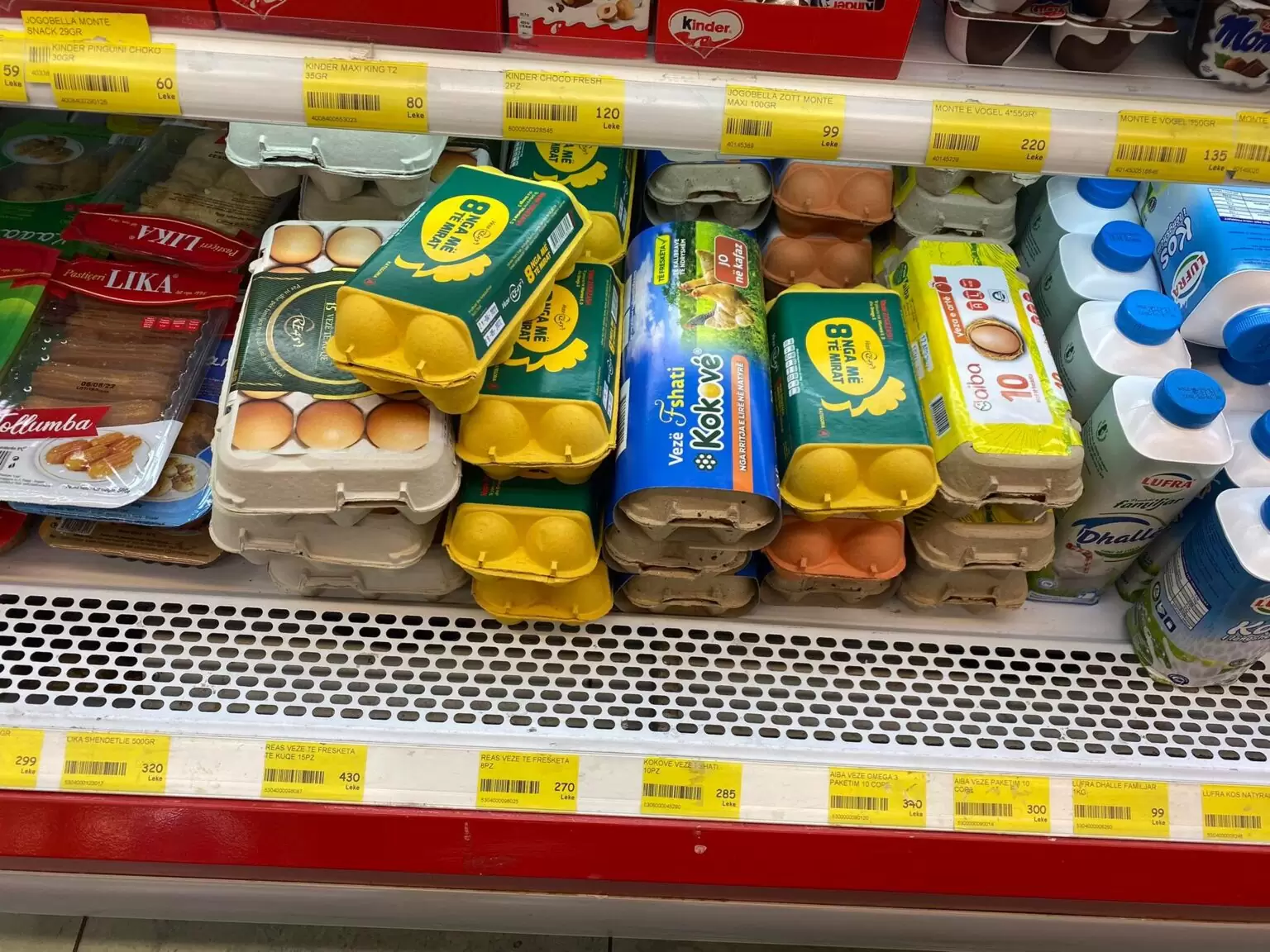 The price of eggs in a supermarket in Tirana, 22 April 2022
On 21 March, Faktoje reported the way the Ministry of Agriculture had "ignored" the alarm given earlier by experts about the presence of bird flu in Albania, after numerous reports of mass deaths of chickens in poultry and more.
For this purpose, production companies stated for Monitor in an article published on 21 March that they would start importing eggs from EU countries.
"In order to amortize production's decline, companies said they would start importing eggs from EU countries from licensed farms. However, according to such companies, the price shall remain high, as eggs in the EU are more expensive, with approximately 0.18 Euro per egg. The operators emphasize that there is no room for panic, as the spread of avian influenza does not affect the consumer"- it was stated among others in this article.
On the other hand, in a press release  on 25 March, the Deputy Minister of Agriculture, Mrs. Ermira Gjeci argued that eggs' price increase had come as a result of the war in Ukraine.
"Our concern is herd reduce; one of the largest exporters of eggs is Ukraine, and this has led to an increase in prices" – said the Deputy Minister of Agriculture.