ELISA GJERANI
In recent years, companies, people, and state institutions have increasingly filed lawsuits against journalists for defamation, honor, and dignity violations. The SLAPP (Strategic Litigation against Public Participation) phenomenon, according to legal and media experts, is aimed at intimidating journalists. How are these lawsuits hurting efforts for quality journalism when journalists are expected to appear in courtrooms and face those in power even without the protection of the editorial office at times?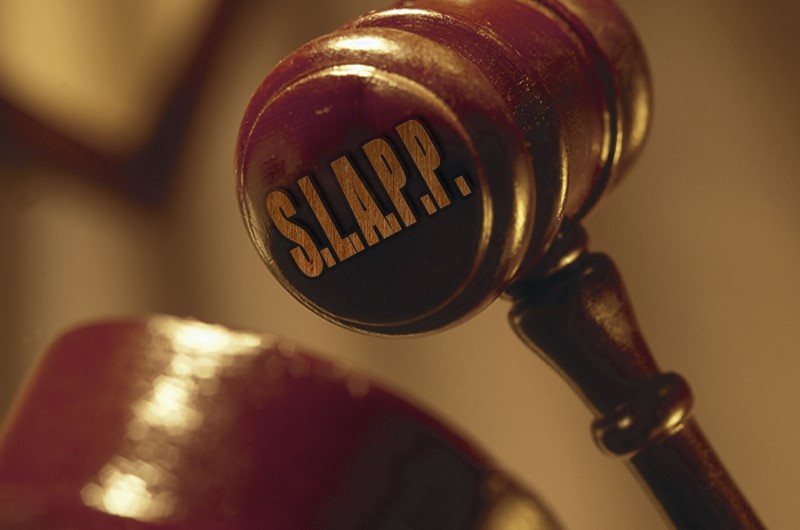 The investigative journalism network BIRN published three investigative articles in 2016 on the judge  Gjin Gjoni and his wife. As a result of the articles, the judge decided to sue the media. At the time, BIRN stated that their articles were still valid and that they were prepared to go to court over any claims, dismissing the judge's civil case as unfounded.
 On September 17, BIRN released another investigation, headlined "Who is the businessman behind the monopoly of incinerators", which prompted Mirel Mërtiri to file a lawsuit. Mirel Mërtiri is the businessman behind the monopoly of incinerators, according to the published article, by leveraging his strong relationship with former Minister of Finance, Arben Ahmetaj, and other ties to both political wings. Following the publication of the article, businessman Mirel Mërtiri filed a lawsuit in Tirana Court against the investigative network BIRN Albania. In his lawsuit, Mërtiri demanded that the article headlined "Politics behind waste: Who is the businessman behind the monopoly of incinerators" be removed, claiming that the piece had caused him "serious moral and existential harm".
"In both cases, BIRN deemed that the lawsuits are unfounded, fail to address any wrong fact in our article and as such, we believe that they have been filed with the purpose to silence or intimidate not only us as journalists, but quality journalism in general. SLAPP lawsuits (Strategic Litigation against Public Participation) are now a constant concern on the freedom of speech and media in the world, and they are mostly used by individuals who are in power or rich, or corporations that aim at silencing critics. The lawsuit filed by the former judge Gjin Gjoni was dismissed by the Tirana Court after his lawyers repeatedly failed to appear in court. In the meantime, despite a year having passed, the lawsuit filed by Mërtiri is currently on its initial stage at the court." – Aleksandra Bogdani, chief editor of BIRN and simultaneously co-author of these investigative articles, stated.
She also told Faktoje how these lawsuits affected her professional life.
"No journalist or media can be happy when sued, for such processes are distracting and time-consuming, take too much energy and require additional financial costs, which most journalists in Albania do not have the luxury to afford. On the other hand, you will have to face the slow pace of the judicial system or the lack of a consolidated jurisprudence on media issues in Albania. Personally, but also as an organization, we have viewed them as an inevitable part of our work, by continuing to believe that our articles have served the best public interest and meet the highest professional and ethical standards"– she told Faktoje.
SLAPP (i.e., Strategic Litigation Against Public Participation) is a phenomenon through which people in power, or companies, intend to silence "critics", in this case journalists, by filing lawsuits, the prosecution of which is often costly, while the litigation itself fosters fear and uncertainty.
In 2017, the construction company Edil al sued the journalist Artan Rama for defamation and reputation violation due to an article published on the social network "Facebook" regarding the tender for the reconstruction of the Opera and Ballet Theater. Nonetheless, Tirana Court acquitted him.
"The building company suffered a setback. The company claimed that its reputation had been harmed, but the court dismissed these claims and did the correct thing," Rama told Faktoje.
In 2020, the same writer was sued by "Albtek Energy" for defamation of character in a story that revealed a second contract for the Elbasan incinerator.
On this matter, journalist Rama stated:
"Companies refuse to make their activities publish, unless they are promoting them. When their activities are being publicly criticized, they call for the journalists to be punished. One of their ways is filing lawsuits, which burden journalists with financial obligations. There are (quite a few) cases when companies reward journalists, who serve their financial interests rather than the public interest".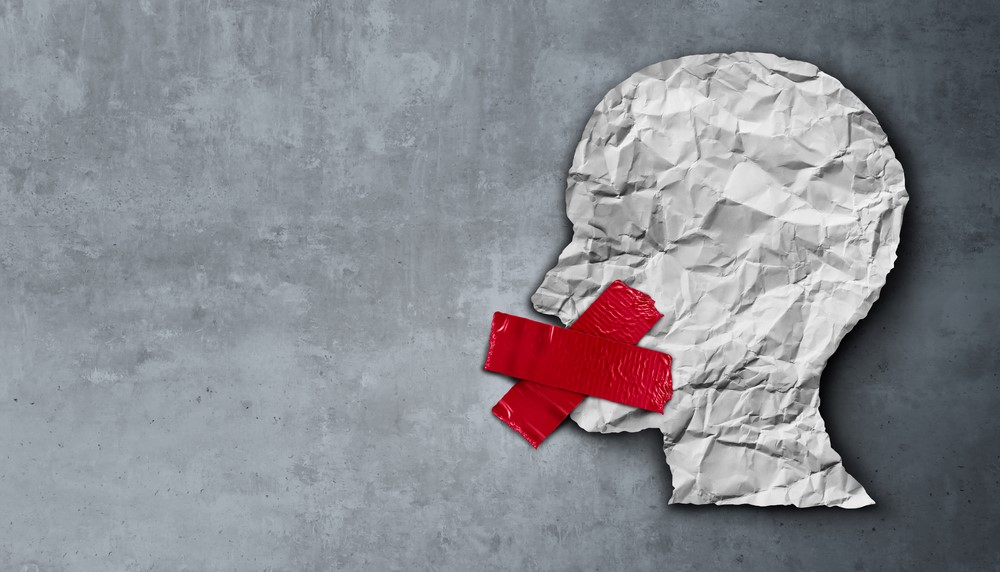 Lawsuits to stop quality journalism?
Regarding the increased lawsuits against journalists in the last few years, journalist Artan Rama stated:
"One can't be certain of anything, especially when appearing before a court. In Albania, the risk is higher when you have been sued by businesses, because they have sufficient financial resources that can have an impact on the system. Thus, no-one would like to face such potential risks even when they correctly report events."
Aleksandra Bogdani believes that the problem happens when legal warranties are used to exert pressure, silence people, or censure ugly facts and truths.
"Unfortunately, such lawsuits have increased in the recent years and often put journalists under double pressure, not only from plaintiffs, but also the owners of the media outlets they work at. As a consequence, the majority of important issues disappear from television or websites, or even worse, they are reflected as "unbelievable success stories". Such phenomena can be avoided only by empowering journalists and media institutions in general." – Aleksandra Bogdani, BIRN, concluded.
Information "sealed shut" and pressure
There is a multitude of types of pressure or efforts to stop the work of a journalist or a media outlet. Despite Faktoje's effort to publish information on the reconstruction process, which was the result of the November 26, 2019 earthquake, the Albanian Development Fund sued the Commissioner on the Right to Information, because the latter obliged them to provide information to Faktoje.
Violeta Keta, chief editor of Faktoje, stated that when journalists from this editorial office submit requests for information, they efficiently provide true information to the public, and are protected from claims or institutional pressure, especially when it comes to sensitive issues.
"Of course, this will not end contestation or even lawsuits, but the likelihood is lower for journalists to end up in court if they are well-informed and set forth good arguments." – she said.
The journalist, Geri Emiri, provides his insight regarding issues with a lack of transparency and information "sealed shut", based on his experience when working on an article for Porta Vendore and encountering the resistance of Durrës local institutions.
 "In 2019, while I was working on an article for Porta Vendore media, I sent a Request for Information to Durrës Water Supply and Sewage Company, and upon a series of investigative videos and articles, this public authority decided not to provide an official reply, making claims of "disinformation and malevolence". In addition to violating obligations stemming from the Law on the Right to Information, this public authority assumed the role of the court, by drawing conclusions while being in a conflict of interest, as a party included in the article. Upon referring the case to the Commissioner for the Right to Information, they concluded that the public authority had violated the purpose of the law, which is providing information to the public, and imposed a fine of ALL 150.000 for failure to provide information" – Emir told Faktoje.
Even though, Safe Journalist Reports for 2021 reporteda decrease in threats against journalists as compared to 2020, data on Albania remain concerning.

Screenshot from the Safe Journalist Reports website (they periodically update their data)
"I believed that periodic reports of international bodies focusing on the freedom of media illustrate the situation best, thus I wouldn't like to add any other arguments. However, if we think about us as a journalists' community, I would say that we need to enrich the basic legal knowledge of our young journalists, so that we increase information quality and protect our dignity." – Viola Keta, chief editor of Faktoje, stated.
Another case of state institutions pressuring journalists' mission for information and transparency is the case of the Presidential Office overtly refusing to apply the Administrative Court decision that ruled in favor of Faktoje, obliging the President of the Republic of Albania institution to provide receipts from the chairperson's trips abroad during January 2018 – June 2019.
Experts are concerned about the journalist's status
Brunilda Bakshevani, a media expert, stated that in recent years, a growing number of lawsuits have been filed, not just against journalists but also against NGOs.
"The most prevalent practice of politicians and officials against each other used to be defamation lawsuits. However, we have lately witnessed a rise in cases of lawsuits against journalists and the media, with at least three lawsuits filed against three separate journalists at the end of last year. One of the lawsuits was even filed against a journalist by a government institution (the Ministry of Defense) (Juli Ristani). The trials are still underway, and no final decision has been reached," Bakshevani added.
According to Bakshevani, the primary goal of defamation and reputation violation lawsuits against journalists is to intimidate, tire, and scare them.
"Unquestionably, these processes have an influence on media and journalist self-censorship. Perhaps the lawsuits will have no effect on the professionalism of the journalists you named in the future, but for others in less secure financial and professional situations, the prospect of a lawsuit that might result in substantial penalties encourages self-censorship or censorship by the media where they work." – she told Faktoje.
Lawyer Irena Dule of the "Res Publica" Center reveals that the problem of SLAPP cases, or lawsuits brought to intimidate journalists, is on the rise.
"We have to turn to court statistics for this, and they show an upward trend in the long run," Ms. Dule told Faktoje. "But the most concerning phenomenon is that these lawsuits are being used by politicians, including the Prime Minister, and powerful businesses, who find it easy to engage human and financial resources for these types of lawsuits."
"The Res Publica Center, through its lawyers, is now pursuing six such cases in which no final decision has been reached. The procedure is generally seen as good, but there are cases where judges are under pressure to the point where the case's neutrality is called into question," the concerned lawyer explained.
"A journalist who needs to spend energy, time, and money to defend themselves in court will not be effective in their job. As the need to be 'cautious' in reporting grows, self-censorship inevitably occurs among other prospective journalists who may be sued. Even with their personal finances, some journalists may feel threatened or intimidated. The latter has not been verified in the cases handled by the Center, because the journalists have been truly daring and lawsuits of this kind have only heightened their revolt, but all the others have been recorded as a concern," – lawyer Irena Dule said.