AURORA SHPATAJ
Numerous health centers have run out of seasonal flu vaccines and are yet to find out when the second batch of 368,000 vaccines ordered by the Ministry of Health will be provided. One of the biggest health centers in Shkodra provides vaccination to only 1 in 10 chronically ill patients, leaving out categories at risk. Family physicians warn that the lack of vaccines and delays in the vaccination process will aggravate the epidemiological situation, which is already severe due to the COVID-19 pandemic.
---
Three weeks ago, during an inspection at the Tirana Central Polyclinic on starting the flu vaccination process, the Minister of Health, Ogerta Manastirliu statedthat the campaign would include a higher number of categories compared to previous years:
"The flu vaccine will be provided free of charge not only to healthcare staff, but also to groups at risk, teachers, educators, chronically ill patients, and elderly.
What is the number of chronically ill patients who are vaccinated in a health center in Shkodra?
During an observation "Faktoje" made at Shkodra health centers, it was found that the first batch of vaccines was insufficient even for one of categories at risk, that is chronically ill patients.
"This center was provided with 100 doses, which are not sufficient even for a quarter of my patients. In Healthcare Center No. 4 we have about 1,000 chronically ill patients, who are fall under the category of people who need the flu vaccine, since they are more at risk." – a family physician, who wished to remain anonymous, reported to "Faktoje".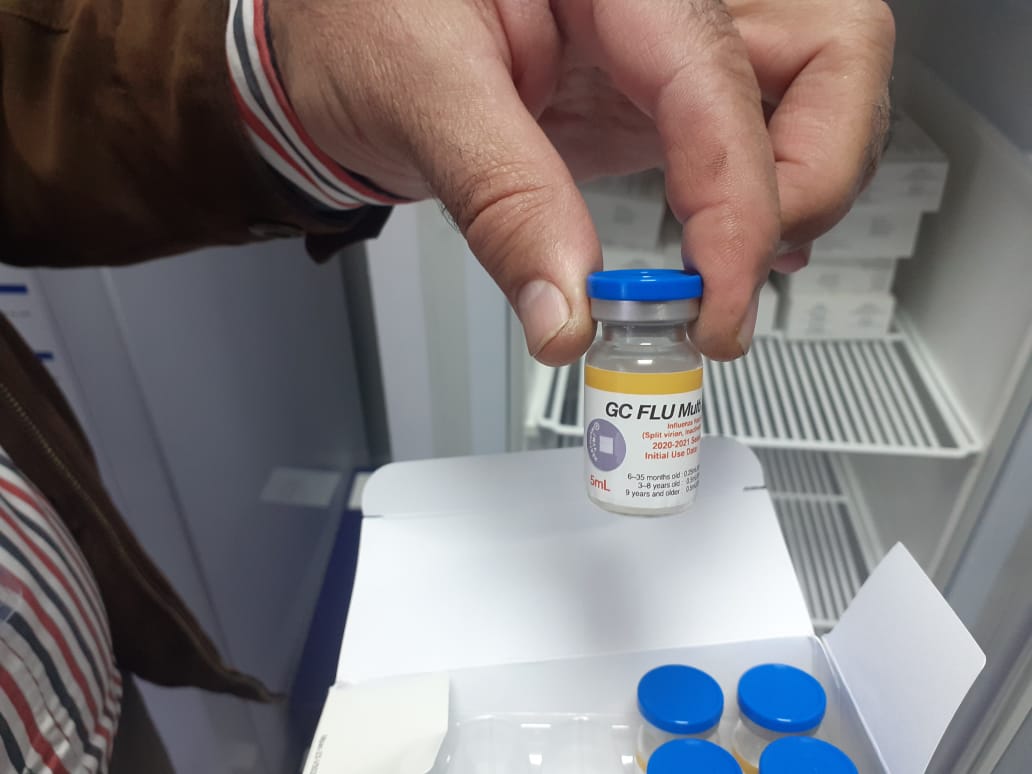 Picture taken by Aurora Shpataj showing a flu vaccine vial
Shkodra Healthcare Local Unit informed us that a total of 510 doses have been distributed to the 4 biggest health centers.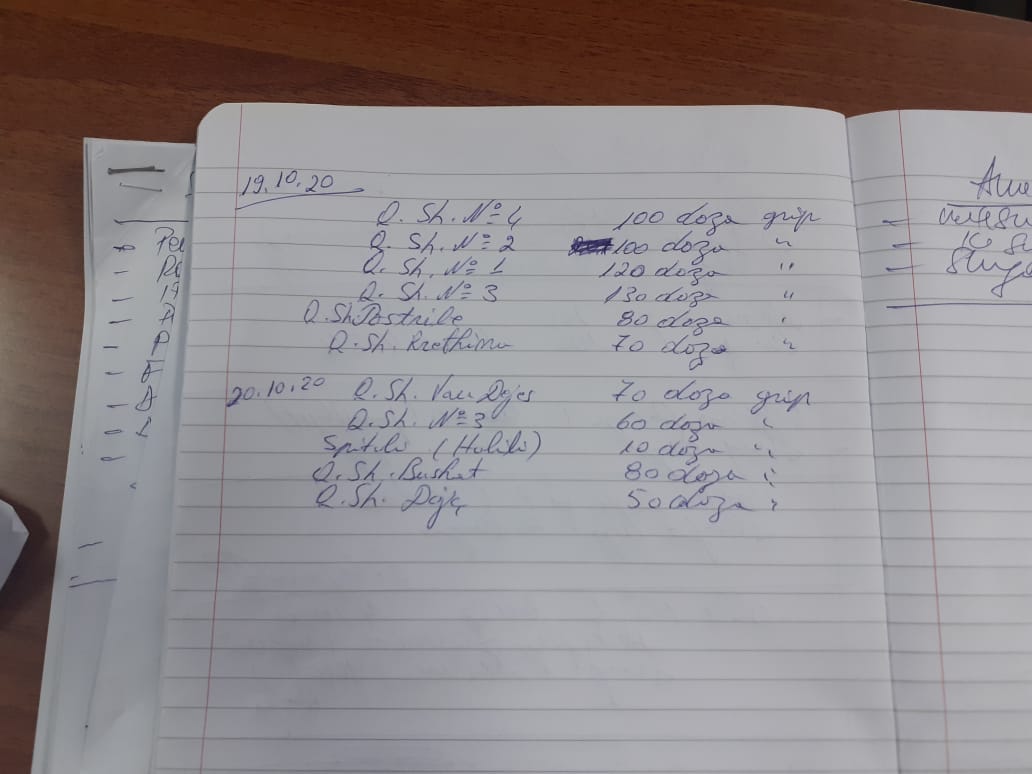 Data provided by Shkodra Healthcare Local Unit
Doctors themselves admitted that failure to timely provide categories at risk with a seasonal flu vaccine will lead to issues with the epidemiological situation in the country.
"Our main problem is timely supply of vaccines, because the flu season is here and the number of people asking for vaccines is doubling, in addition to COVID-19 virulence, which makes is indispensable for citizens. If citizens are not timely provided with the vaccine, our healthcare system will end up in chaos." – the family physician told "Faktoje".
During our communication with the healthcare staff providing this service in Shkodra, we were informed that they expect a second batch with a higher number of vaccines, although the epidemiological situation is deteriorating by the day.
"We have been told that the vaccines will be provided by 7-8 November. We hope that larger doses will be offered to cover categories at risk."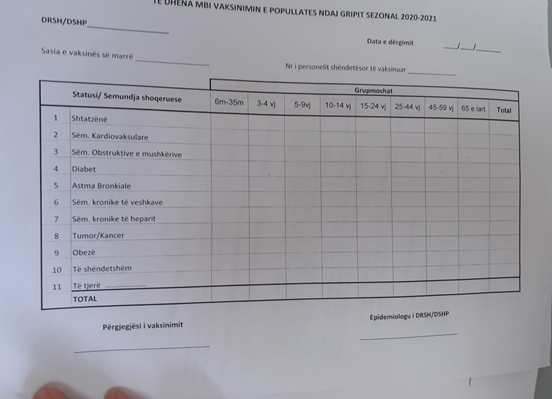 List of categories at risk who will benefit the flu vaccine
Shkodra is ranked amongst the three cities with the highest  spread of COVID-19 in Albania. Currently, there are 494 cases of infections in Shkodra.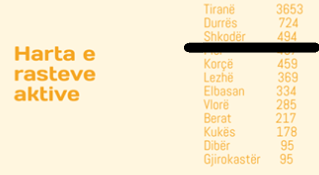 Cases of COVID-19 spread in the Republic of Albania
Earlier "Faktoje" has written articles on the issue of categories at risk supply with vaccines, although the Ministry of Health has been committed to provide a larger quantity as compared to previous years. Based on "Faktoje" verifications, even with the 368,000 ordered doses of vaccines supply, they cannot vaccinate even the category of chronically ill patients at the country level.