"Faktoje.al" the first fact-checking organization in Albania, part of the International Fact Checking Network,  for the second consecutive year, signed a cooperation agreement, with the Head of the Communication Department, Mark Marku, at Faculty of History and Philology in University of Tirana.
---
"At "Faktoje", our students can tell the difference among products and learn how to work with professional standards. They can make critical judgments based on facts. In this regard, the participation, this experience and the internship comprise a very positive factor." – Dr. Mark Marku stated during the meeting of agreement signature.
Pr. Dr. Mark Marku and Executive Director of "Faktoje", Klodiana Kapo
The Executive Director of "Faktoje", Klodiana Kapo stated that "Faktoje" considers the cooperation with the Department of Journalism and Communication a significant factor, associated with real and professional work opportunities for the students. The goal is for young journalists to focus on facts, testimonies and data to the interest of citizens.
"Today we are happy that "Faktoje" team consists of journalists, who started off as interns, but managed to show professionalism and develop their capacities every day." – the Executive Director of "Faktoje", Klodiana Kapo, stated.
Marjo Brakaj, one of the journalists who started as an intern at "Faktoje", is now part of this newsroom.
"At "Faktoje" I put into practice everything that I had learned during my studies at university, as a mission to everyone's benefit. I saw what true and genuine journalism was, without ever deviating towards Public Relations." – he said.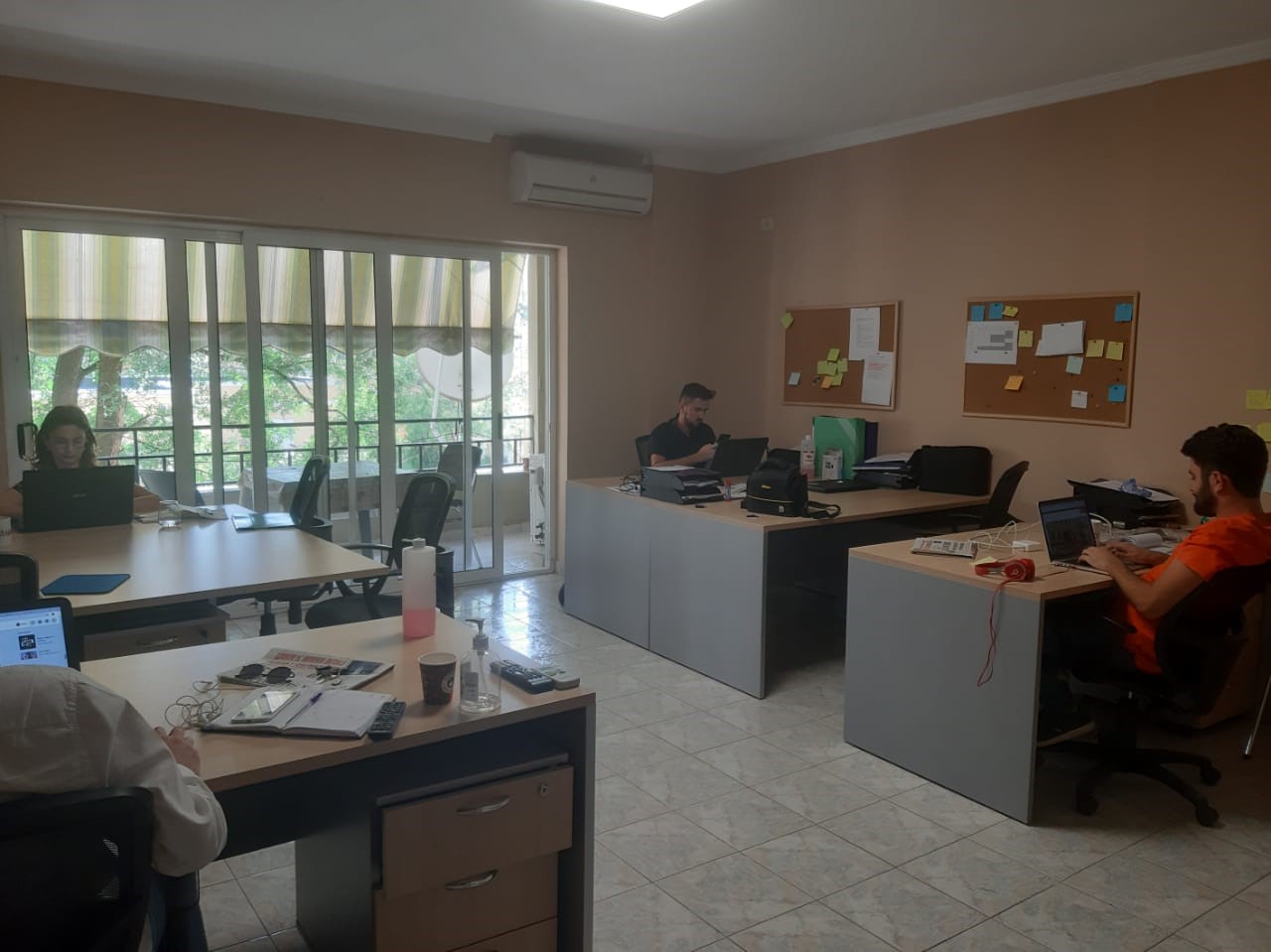 "Faktoje" newsroom
"It is an interesting and fruitful opportunity for young journalists in particular. They learn to see beyond the traditional media and they can use their critical judgment. News pass through the necessary filters, which is something that some media do not do. This is the best way to go for young investigative journalists. The higher the level, the better the democracy of this country, and the greater citizens' trust in the media". – Aurora Shpata, a student of journalism, and an intern at "Faktoje.al" newsroom said.
Jurgen Bame completed his internship at "Faktoje". He stated that this experience enabled him to become an independent journalist, and have a clear orientation towards official resources and institutions, which is underlined by "Faktoje" methodology for fact-checking statements and promises of public officials.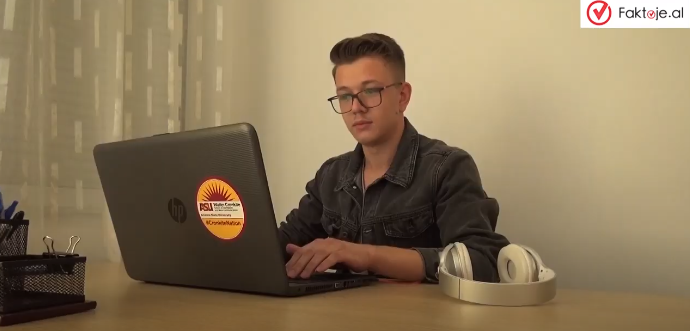 Jurgen Bame, former intern at "Faktoje"
"Starting my journey in journalism as part of "Faktoje" was undoubtedly the best choice I made after three years of study.  This is a project and media like no other in Albania. At first, I didn't know whether I was going to succeed and how to fact-check. I had heard from my lecturers that the way journalists are trained in Albania is actually "the way how they should not be trained"." – Jurgen said.
"At "Faktoje" I was introduced to the group of young journalists working there, who helped me enter the world of fact-checking and real journalism." – Sirma Molla, another former intern at "Faktoje.al" said.
Since its establishment, "Faktoje" has accepted 8 journalism students from across Albania for 6-month internships. In a number of occasions, they have contributed to articles prepared according to "Faktoje" methodology, which were and are published by this organization.