A video of a group of teenage girls who appear to be consuming so-called "nitrogen balloons" has been reported by several media outlets as if it were happening in Tirana. The verification of "Faktoje" revealed that the video in question was shot in Bulgaria.
———————————-
On September 22, 2023, a video showing a group of teenage girls appearing to inhale a gas from a balloon went viral in Albanian online media.
In the midst of a wider discussion about the use of 'new' and easily accessible drugs by minors, some portals were quick to claim that the video was shot in Tirana.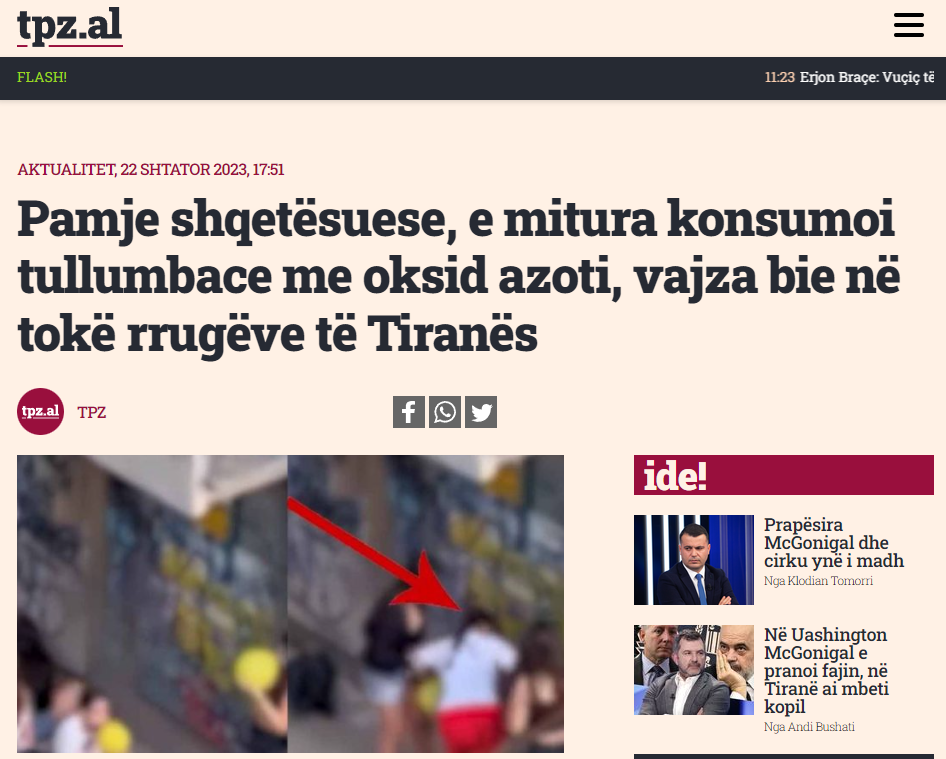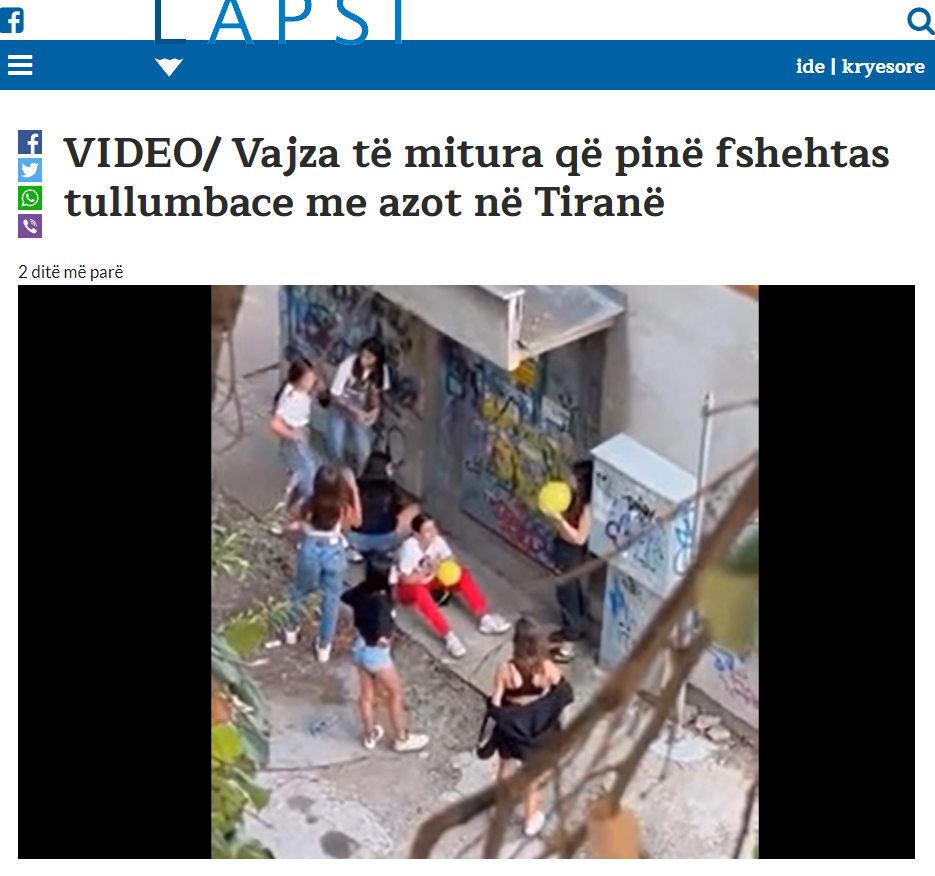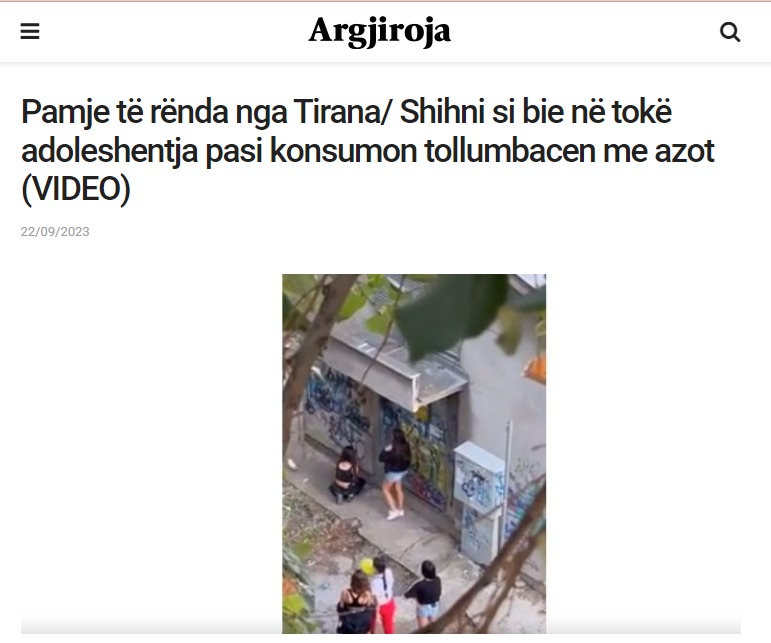 However, a Google Reverse Image Search was first posted online on September 10, 2023 , on the official website of the Bulgarian show Gospodari Na Efira.
The article accompanying the video states that the group of teenagers was located in Ruse, the fifth largest city in Bulgaria.
According to the Bulgarian media, after the publication of the video, the Bulgarian police managed to identify , both the girls in the video, and the person who had sold them nitrous oxide in balloons. The teenagers are aged 15-17, while the seller is a 17-year-old. The latter will not bear legal responsibility, mainly because the sale and use of natural gas is not a criminal offense in Bulgaria. Only an adult can be held administratively, not criminally, liable if they sell the substance to a minor.