EDIT NIKOLLI
Gjepalaj Administrative Unit in Shijak, which has a population number of around 5,000 residents, and suffered major damages after the November 26th earthquake, has lacked potable water for decades. Residents, who will start living in the handful of reconstructed home, sustain that housing is pointless if they lack water and electricity. Shijak Municipality avoids questions about the water supply situation, claiming that it is not their responsibility. However, a report published by the municipality on September 2020 admits that not even ¼ of the population of rural areas, including Gjepalaj Administrative Unit, is supplied with water, proving how damaged the infrastructure is.
---
Gjepalaj is one of the administrative units in Shijak, where Faktoje checked the prolonged reconstruction process following the November 26th, 2019 earthquake.
Based on last year's official response by Shijak municipality, 124 homes were expected to be reconstructed in this unit. Nonetheless, the process is far from completion if we take into consideration the fact that no home was finished by October 2019.
On January 15th, we checked how the affected residents housing was going.
In Gjepalaj we contacted one of the residents, whose home was finished, but he told us that he would not start living in it without electricity and potable water.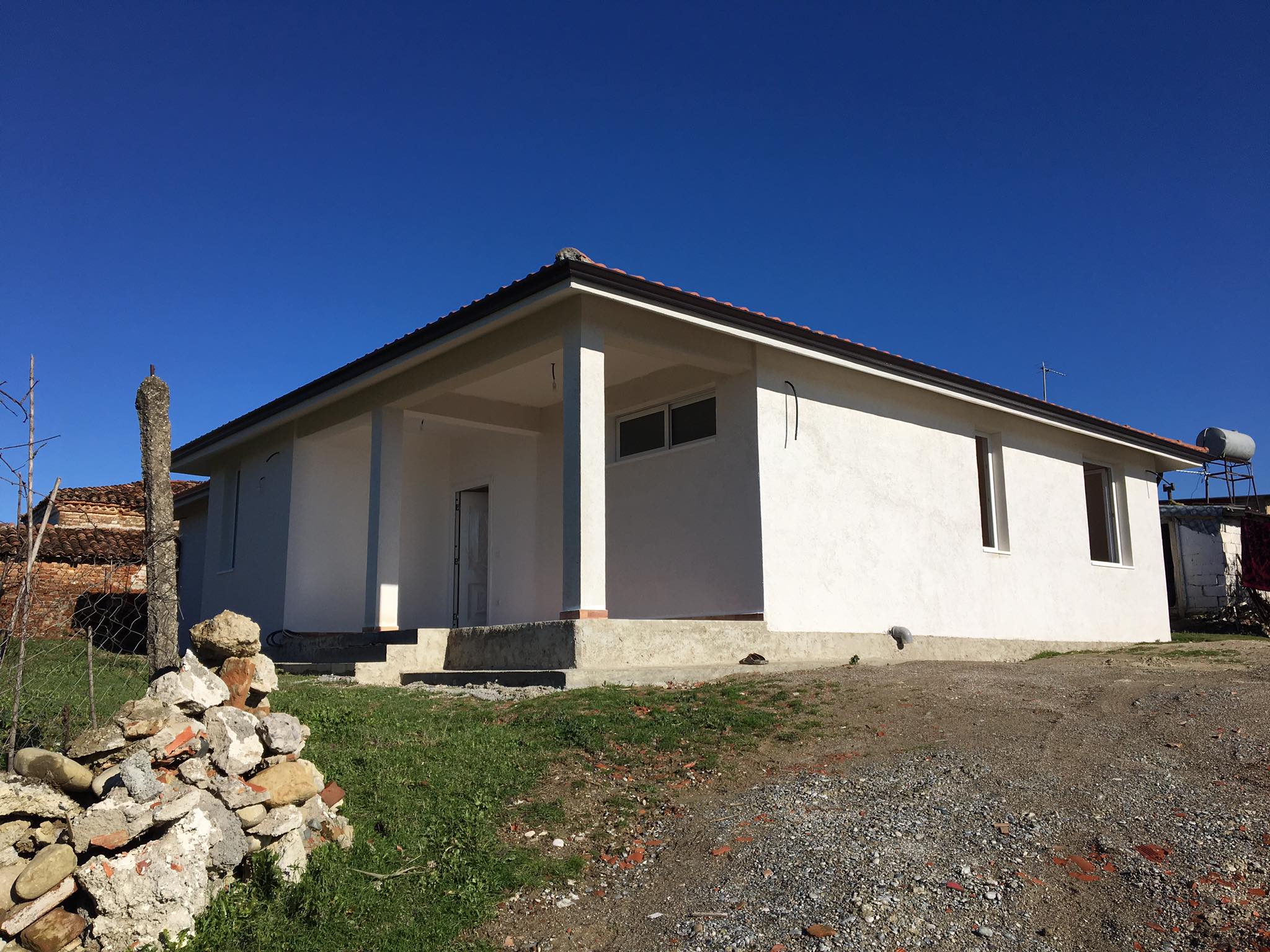 "I don't consider my home is finished if there is no water supply." – R.S, resident in Gjepalaj unit, whose home was finished earlier this year, told Faktoje.
Lack of potable water is an issue that 5,000 residents in this village have been living with for decades now. When talking to some of these residents, they informed us that water was supplied for 15 minutes once in two days, leading them to finding alternative ways of getting water.
They drilled individual driven water wells.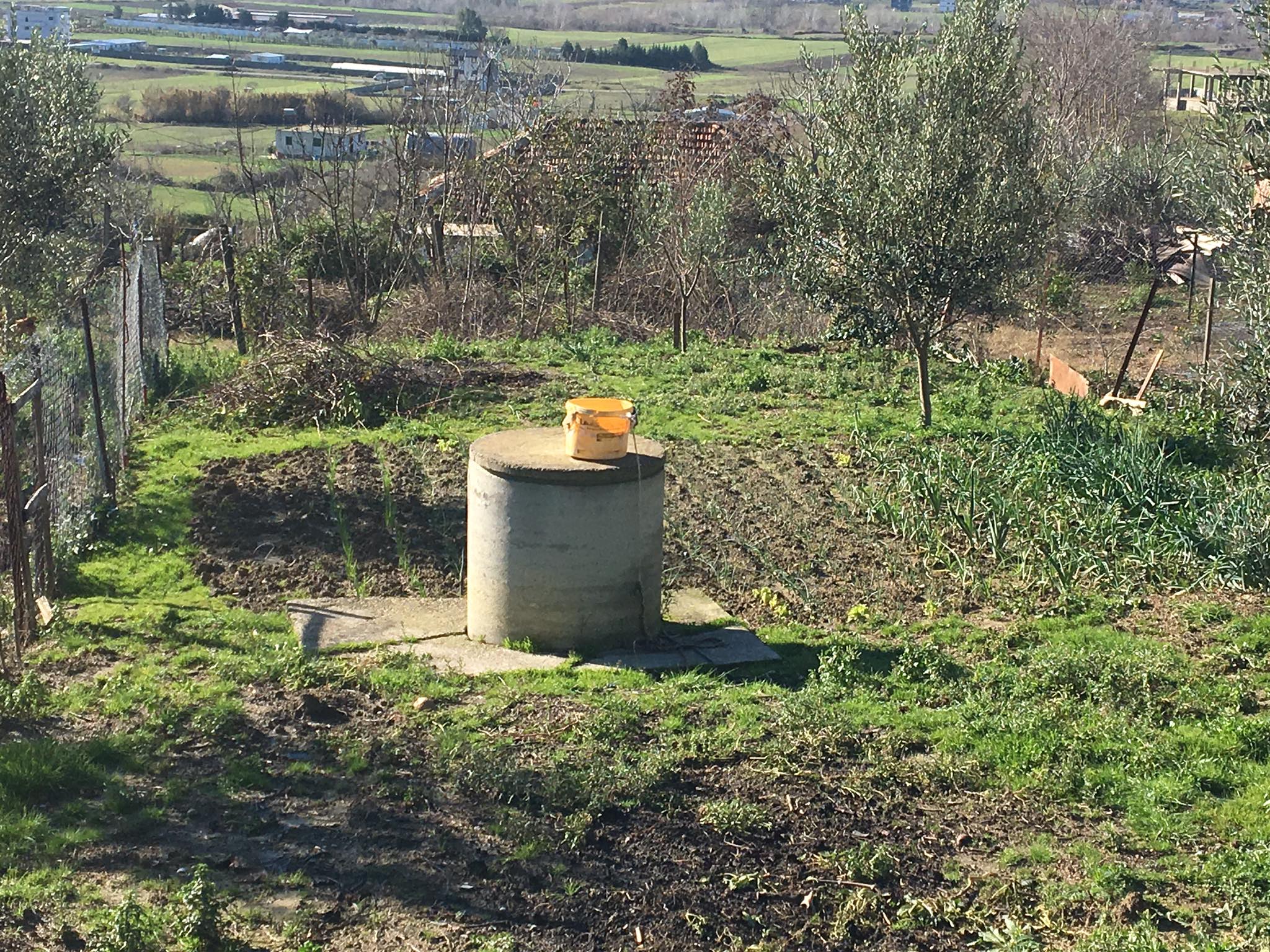 Image of individual driven water wells which supply families with water, January 15th, 2021
"The whole area has lacked water and people have drilled driven water wells since the communist regime. Families that don't have water wells, borrow water from those who do, in order to meet their basic needs. We don't drink water from wells. We either buy potable water, or take it from the village coffee shop." – M.D told Faktoje in Gjepalaj.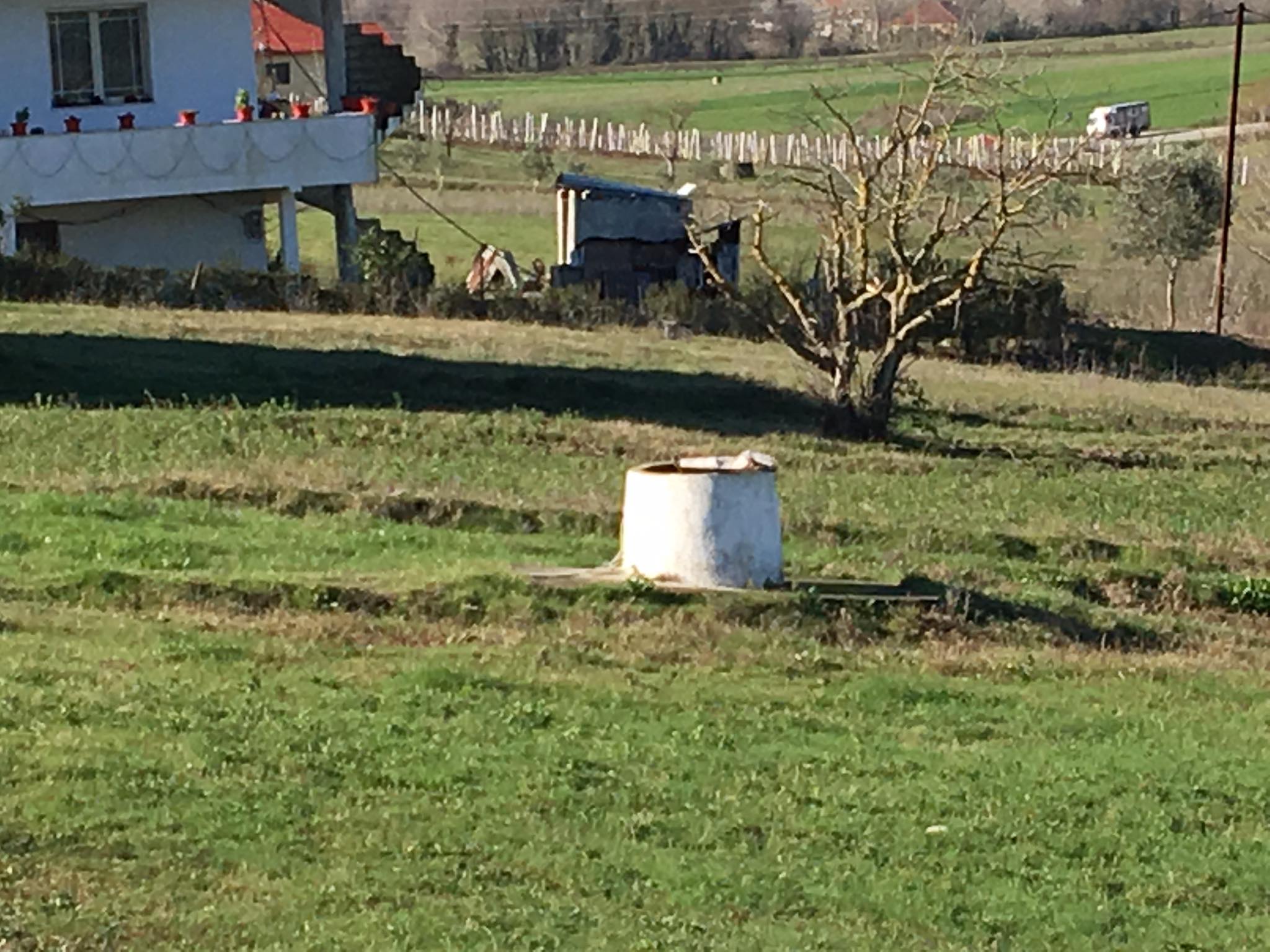 A driven water well drilled by a family for water supply, Gjepalaj, Shijak, January 15th, 2021
"I got married in Gjepalaj 20 years ago and I recall how difficult it was for me to live without water in the beginning. It is a very difficult situation and I hope a solution is found." – a housewife of Dibra origin told Faktoje.
Some residents in Gjepalaj, a village with a typical rural economy, get water from water sources.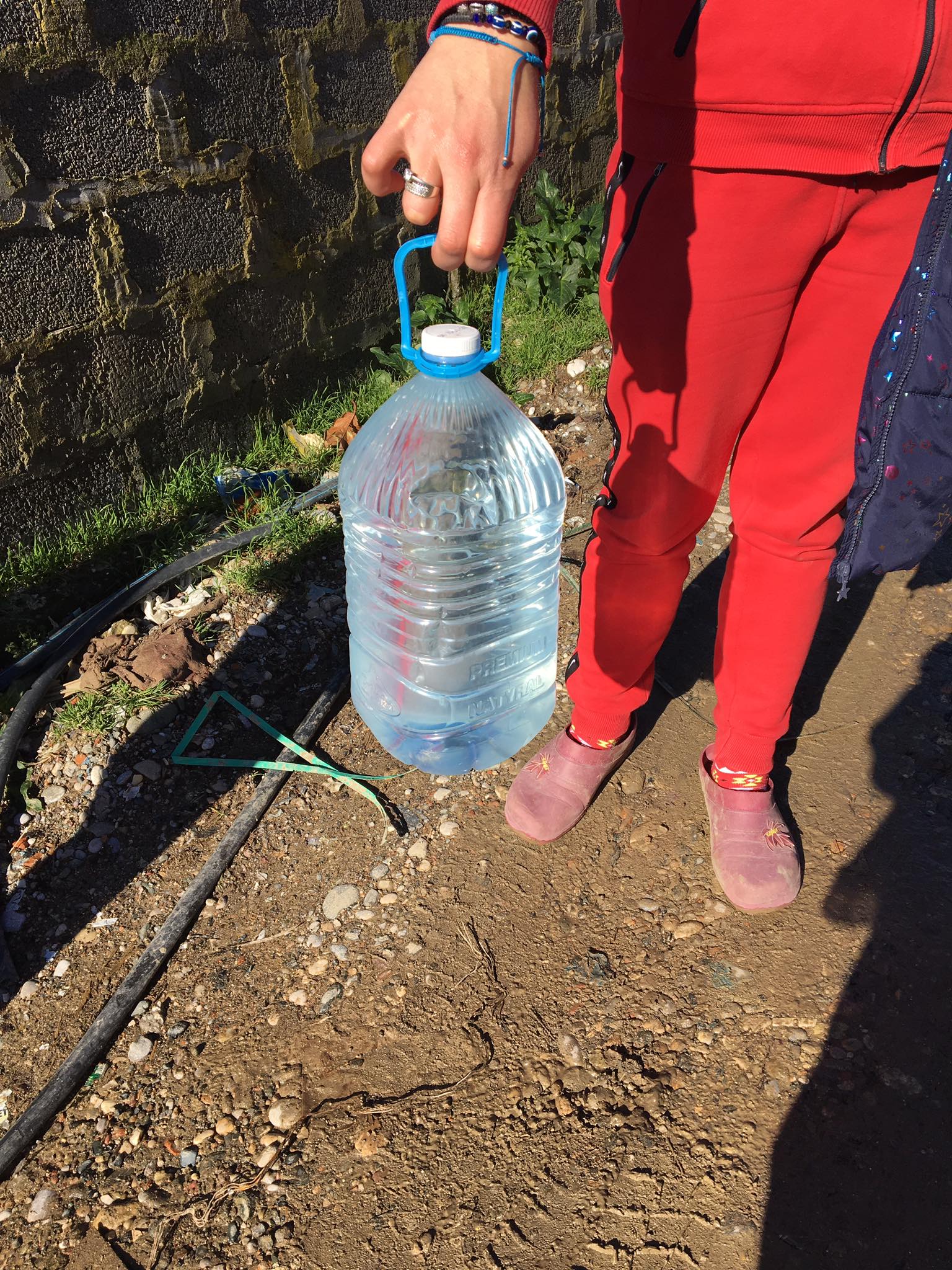 Resident of Gjepalaj village transporting water from the village water source
A woman we met on the street told Faktoje that her home had no potable water supply, as most other residents.
"We get potable water from a distant source, where I just filled this plastic jug. It is very difficult, my children are very young and we need water." – she said.
Faktoje, which had previously been informed on the issue, submitted a request for information to Shijak municipality, asking for data on water supply.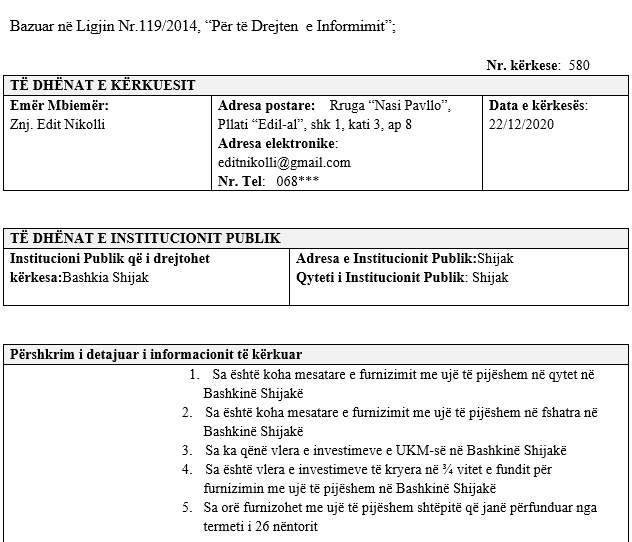 Request for information to Shijak Municipality
In their reply, Shijak Municipality totally avoided information and responsibility on the matter:
"Regarding services related to the average time of potable water supply and investments made by Water Supply and Sewerage Utilities in Shijak Municipality, please be informed that the latter are not subordinate to the Municipality. Please turn to the relevant office for the requested information."

Shijak Municipality reply
The reply by Shijak Municipality was incorrect, and this was confirmed by a simple online search that we had to do, for we lacked official information. We found a detailed report signed by the mayor of Shijak, Mr. Elton Arbana on September 2020. The report was titled: "The Mandatory Local Plan for Areas Affected by the Earthquake" for Shijak Municipality. Moreover, the plan was based on the findings of a "Strategic Environmental Assessment", drafted in 2013.
On the above-mentioned September 2020 report, Shijak Municipality admits that access in infrastructure was one of the weaknesses in the territory.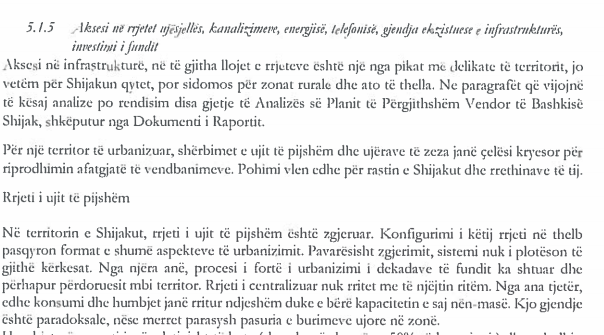 Screenshot of the Mandatory Local Plan
Further, the report showed corroborating the serious situation caused by lack of potable water, affecting Gjepalaj administrative unit, which was visited by Faktoje as one of the areas without water supply.

Screenshot of the Strategic Environmental Assessment of Shijak Municipality, 2013