INVA HASANALIAJ
Based on the CEC order of last December, the government is prohibited from granting concessionary contracts that have not been previously notified, 4 months prior to elections. Based on the fact-checking conducted by "Faktoje", it results that the order has been violated by the Ministry of Infrastructure and the Ministry of Finance by granting two such contracts, namely in January and March 2021 for the Spitalla area and the Port of Vlora.
From December 25, 2020 until elections day, April 25, 2021, the government was prohibited from granting public concession contracts that had not been publicly notified for implementation, were unrelated to an already commenced concessionary procedure, or had not been foreseen to be financed by the adopted budget for the electoral year.
This announcement was made by the CEC on 24/12/2020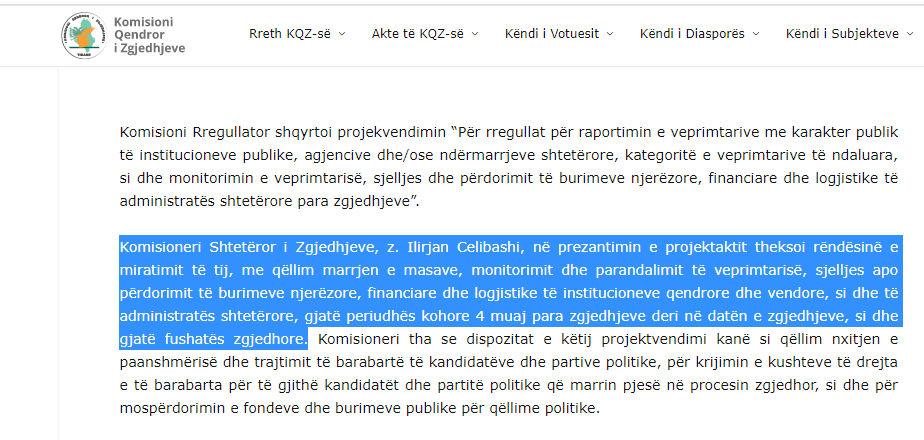 Public announcement on prohibiting concessions during the electoral period 
Did the government abide by the CEC order?
In the 2021 budget, new PPP contracts were allocated 217 billion ALL, or 1,7 billion Euros in funding. Out of that sum, 178 billion ALL are intended to finance the Milot-Fier road, approximately 13 billion ALL are allocated to the new Vlora Airport, and 20 billion ALL to the vehicle control centers' database and surveillance infrastructure.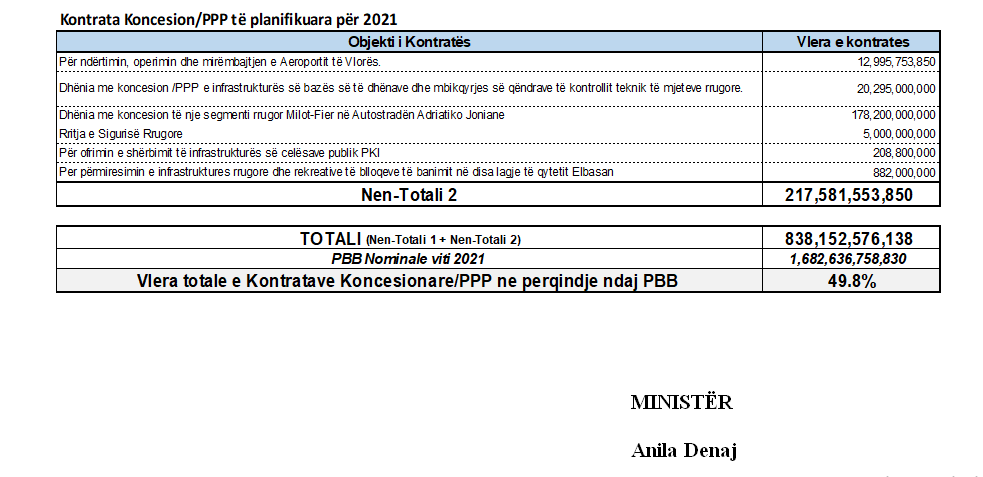 Section of the report published on the official website of the Ministry of Finance
The above-mentioned list published by the Ministry of Finance was drafted prior to the electoral campaign commencement, thus it is entirely legal. The question is whether these are the only PPPs announced for 2021?
As a result of a research on the official website of the Ministry, "Faktoje" found another concession announced for 2021 during the electoral period. On 15.03.2021 , the contract with subject "Construction, development, maintenance, and operation of the Technological and Economic Development Area (TEDA) in Spitalla, Durrës area", with a 99-year (ninety nine) term, was published on the website.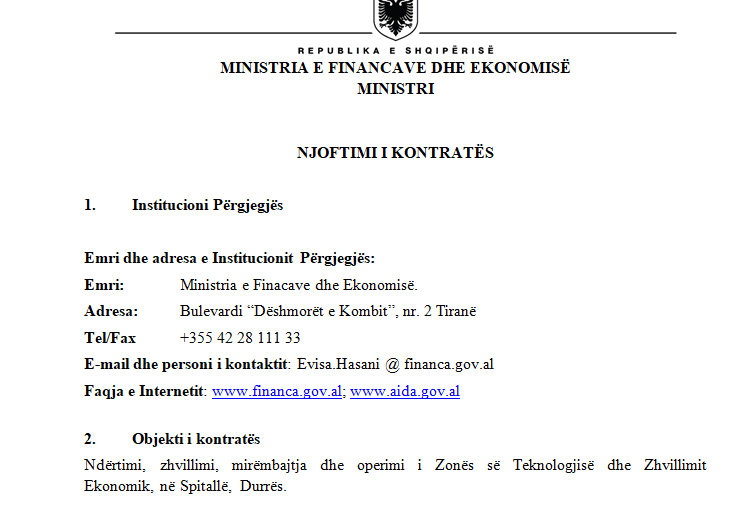 Section of the public contract notification on the Ministry of Finance website
The required Bid Security value is  15,000,000 ALL (fifteen million Albanian lekë).
On 6/01/2021, the Ministry Transport and Energy announced the tender for Concession/PPP granting for the design, construction, operation, maintenance and transfer of a Tourist Port in the City of Vlora (Vlora Marina). According to the document published on the same date, the "Vlora Marina" port is intended to be constructed in the city of Vlora, namely in the current port of the city. The contract execution term is 35 years. The project investment value is estimated to be approximately 22.8 million Euros, VAT excluded.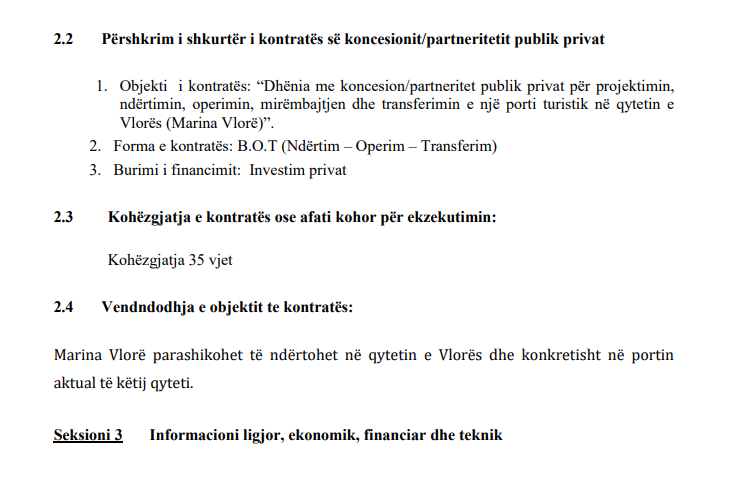 Section of the published tender document for the port of Vlora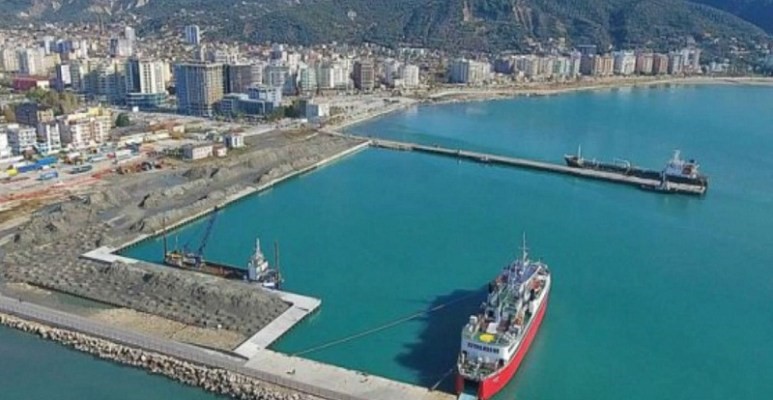 The construction area of "Vlora Marina"
In spite of the CEC order, the two significant institutions, namely the Ministry of Transport and the Ministry of Finance, have continued granting concessions.