Esmeralda Topi
In May 2014, Public Health Institute launched for the first time, after more than two decades, the disinsection of Albanian coast. The process was regularly plagued with minor bureaucratic delays which peaked this year. A complaint filed with the Public Procurement Commission on qualification criteria of disinsection tender has captured the process, by transforming the famous slogan of the prime minister from #tourismwithoutmosquitoes to #tourismwithmosquitoes
"After 23 years, the government is re-making coastal disinsection on the verge of summer. #Tourismwithoutmosquitoes"- wrote Prime Minister Edi Rama on 18 May 2014 on Twitter while welcoming the restart of coastal areas disinsection process after more than two decades.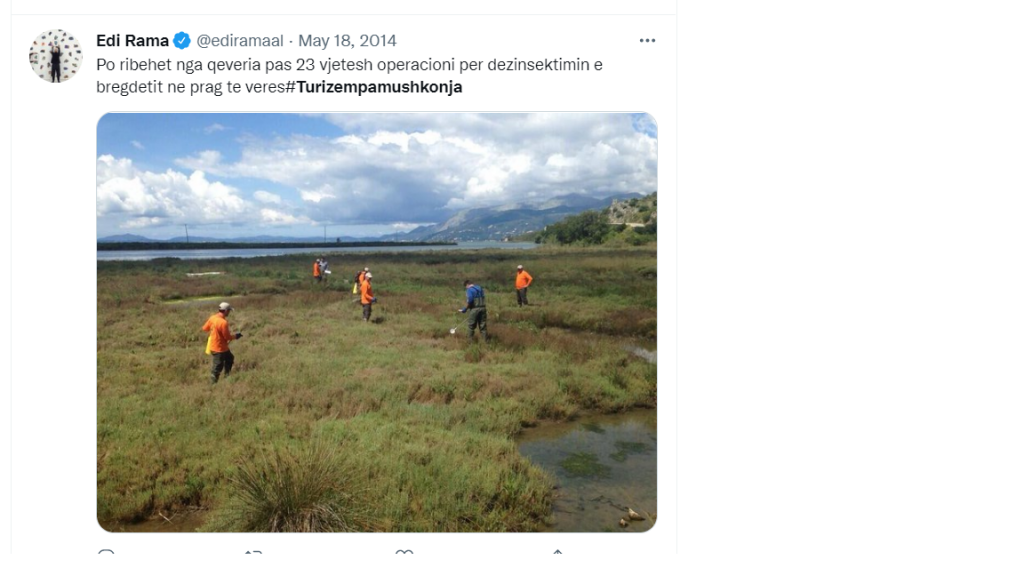 Disinsecting process of coastal areas has started each year from 2014 to 2021 during May-June until the end of the tourist season in October.
"The process of disinsection has begun from Shkodra, to Lezhë, Tirana, Durrës and going down to Kavajë, Vlorë and Saranda aiming to prevent and control infectious diseases caused by mosquitoes. But primarily, to ensure the public health." – stated the Minister of Health Mr. Ogerta Manastirliu no more than a year ago emphasizing the significance of the process in population's health.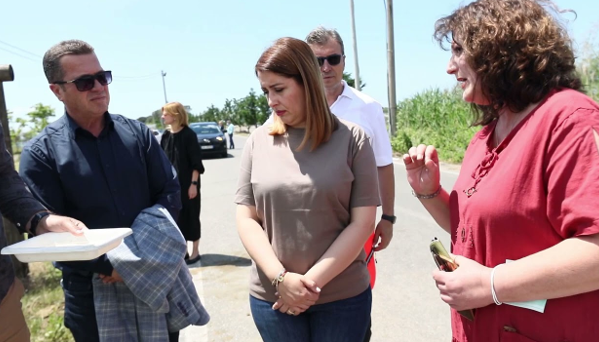 Minister Manastirliu during an inspection in June 2021
However, although we are at the end of June, Institute of Public Health has not yet started work this year for a mosquito-free tourism.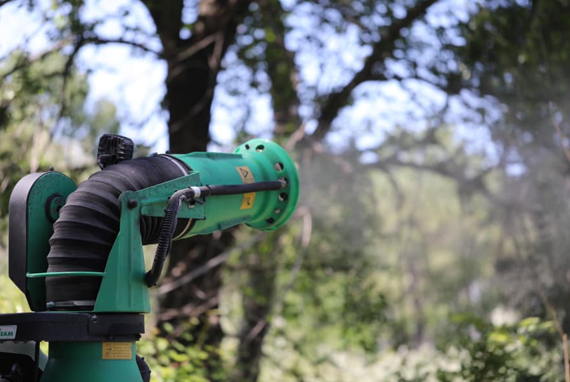 Based on the gathered information, such process is being held "hostage" this year because Central Purchasing Agency has appealed the tender on the disinsection process.
[PUBLIC PROCUREMENT COMMISSION
NO. 926, Prot
dated, 04.05.02022]
Annex 20
COMPLAINT FOR TO THE CONTRACTING AUTHORITY/ENTITY AND PUBLIC PROCUREMENT COMMISSION
Appeal addressed to: Contracting Authority/Entity: Central Purchasing Agency
Address: Blv "Dëshmorët e Kombit" Nd. 1, 1001, Tiranë.
Appeal addressed to: Public Procurement Commission
Complaint form to the Public Procurement Commission on 04.05.2022
Two of the participating companies in the tender with the subject "Disinfecting services in coastal and urban areas" complained about the process to the Public Procurement Commission regarding the tender qualifying criteria and specifications claiming that they are discriminatory and violate the competition.
"Several qualifying criteria should be amended in order to ensure free and fair competition, while others should be removed as they limit it." – was written in the complaint document published on the Public Procurement Commission website.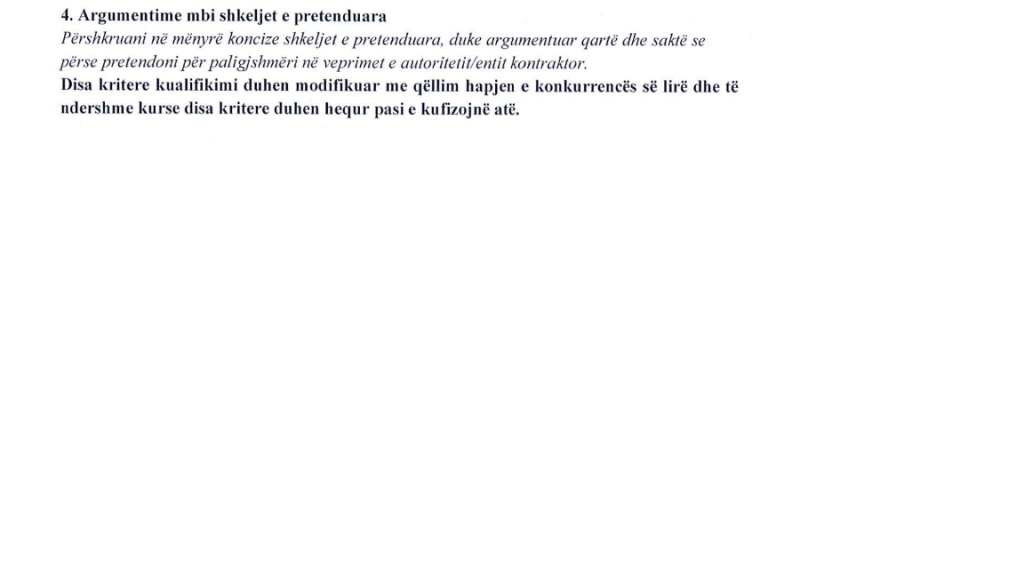 4. Arguments on alleged infringements

Briefly describe the alleged infringements by clearly and precisely arguing why you claim illegality actions of the contracting authority/entity.

Several qualifying criteria should be amended to ensure free and fair competition, while others should be removed as they limit it.
Fragments of the complaint form to the Public Procurement Commission on 04.05.2022
Therefore, we contacted Endri Mullai, Head of the Central Purchasing Agency, which is the contracting authority of the 79.2 million ALL tender for disinsection in the following districts: Tirana, Durrës, Fier, Vlora and Shkodër.
"Tender's qualifying criteria are set out by the PHI along with the Agency, whereas PHI experts are responsible for the technical specifications. The procedure shall be cancelled, and competition shall be opened once the Public Procurement Commission decides," – explained Mullai to Faktoje, adding that Public Procurement Commission decision could take up to 30 days.
"According to previous practices, such decisions might take 15-30 days, while reopening the competition will also take at least another 30 days; timelines are provided by the law for subjects aiming to submit their offers. This tender is an international due to its value." – he stated.
This means that at least until August, Tirana, Durrës, Fieri, Vlora and Shkodra will need to keep fighting the "war" with mosquitoes and other insects. Tirana is one of those districts including two of the most problematic areas regarding mosquitoes.
"All institutions are seriously dealing with this issue. Golemi and Vilbashtova are the most problematic areas within Tirana district." – told to Faktoje, Mr. Afrim Qendro, Tirana District Prefect.
Fatos Cerenishti, Owner of "Fafa" Hotel in Golem stated that lack of disinsection this year is causing problems for local and foreign holidaymakers.
"We are all worried; Not only me, but all the seaside hotels as people are massively complaining about mosquitoes. They never had serious thoughts about this process, while it really must be a priority along as other issues such as beach division, infrastructure, etc. disinsection should also be included in the priority list. We continuously have tried to it by our means, but we are not field experts and we have acted amateurishly." – he states for Faktoje.
Mr. Tritan Kalo, one of the best doctors as of infectious diseases, says for Faktoje that in addition to disinsection, the country also needs two other processes closely related to infectious diseases.
"Disinfection, Disinsection and Deratization (DDD) must be carried out everywhere, especially in the touristic seaside areas. Butterflies, especially mosquitoes, are already causing troubles everywhere and any time of the day in these areas, irritating the skin and endangering health. Flies endanger food contamination. Rats can contaminate water, food and infect individuals by direct or indirect contact with their excrement. Rodents of urban and rural areas spread approx. twenty-one infectious diseases." – argues Dr. Kalo.
For the disinsection to be as effective as possible, environmental experts suggest implementation of this process during insects' larval moments coinciding with the early-spring period. However, odds this year are that we will not even make it to summer. After eight years, Prime Minister Rama must change the hashtag from #tourismwithoutmosquitoes to #tourismwithmosquitoes#.